OsunDecides2018: Osun Rerun Is Open Robbery – PDP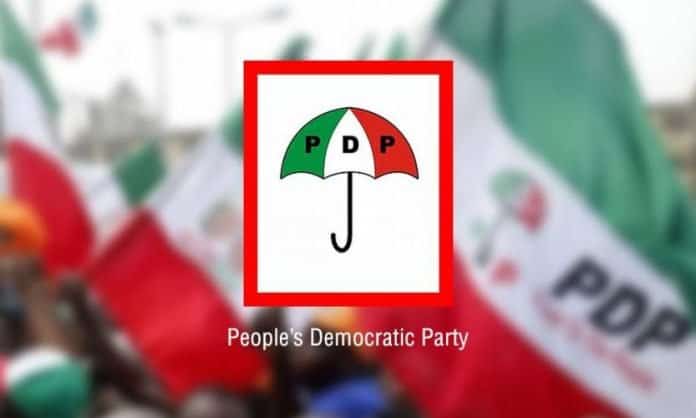 The Peoples Democratic Party (PDP) has discredited the fairness and legality of Osun State election rerun, describing it as biggest electoral robbery ever witnessed in the history of the state.
Mr Soji Adagunodo, the chairman of the state chapter of the party, in a statement made available to newsmen in Osogbo on Thursday, lamented that the will of the people have being truncated by this alleged brazen electoral fraud.
He, however, assured that the party will get back the stolen mandate in court.
Adagunodo accused the All Progressive Congress (APC) of rigging the rerun election with the help of security agencies who harassed and denied PDP supporters assess to polling unit.
Adagunodo said, "Thousands of eligible voters were chased away from their homes in Orolu, Ife North and Ife South Local Government Areas in the early hours of today.
"Scores of our supporters in those local governments were shot and stabbed on their way to polling centres and in the full glare of security men. Hundreds of people holding PVCs from other polling units were accredited and allowed to vote in Osogbo and Ife South Local Governments.
"PDP agent in Olode was axed and abducted at 7am today. Media men and election observers were denied access in several polling units. By the time access was granted to journalists about 11am, ballot boxes had been stuffed by APC agents acting in connivance with INEC officials."
The Chairman stated that Independent National Electoral Commission (INEC) should be ashamed of itself for failing to conduct an election involving only seven polling unit fairly.
He said, "We reject any returns of results from this sham and call on the INEC authorities in Abuja to direct that the so-called supplementary election result collation be put on hold now.
"We equally invite leaders of thought in Nigeria and the International community to rise up now to rescue Nigeria's democracy from being ruined.
"We equally call on all members and supporters of our party to resist any attempt to foist concocted election results on the people of Osun using all legal means at their disposal."
Download Naija News App. Advertise with us. Send us enquiries and press releases.