#Osun2018: We Hope In God Not Man – PDP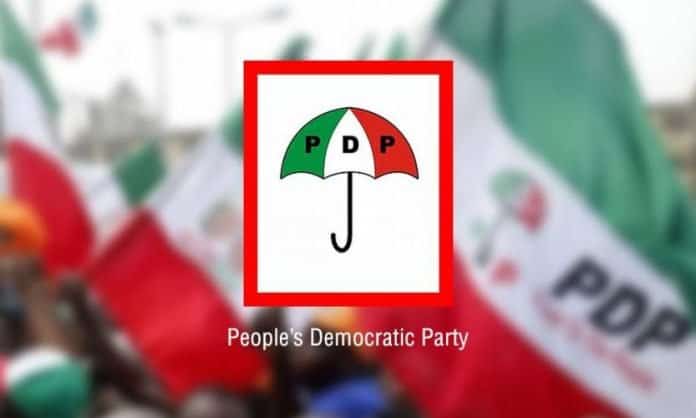 The Peoples Democratic Party (PDP) says its hope is in God as the forthcoming Osun state governorship rerun election approaches.
During the first ballot conducted on Saturday, Ademola Adeleke, the party's candidate, polled majority vote of 254,698 while Isiaka Oyetola, candidate of the APC, had 254,345 votes, leaving a margin of 353.
The poll was declared inconclusive and fixed a rerun election in polling units where votes were cancelled.
Eddy Olafeso, PDP national vice-chairman (south-west)While addressing newsmen today, said the party has already won the supplementary election.
"For us, we are very confident that victory will be ours tomorrow. We already won anyway," he said.
On the outcome of the meeting with Iyiola Omisore, candidate of the Social Democratic Party (SDP) in the election, Olafeso said the party is hoping on God, not individuals.
"We met with the leaders but victory is in the hands of God… even if people play around, God will not play around. He'll determine the outcome of the election," he said.
"What is on ground is clear to all: eight years of total profligacy in Osun state. We will continue to speak with leaders, some of them will listen to us while some will do their own thing," he said.
"PDP is not bothered because our people are resolute. And they are desirous in ensuring that the victory denied us on Saturday will eventually be ours.
"We have spoken to our people and we are certain that their experience from the current administration is enough for the need for a change that will bring development to the nation."