Fani Kayode Speaks On Oshiomhole's Plan To Deceive Omisore To Support APC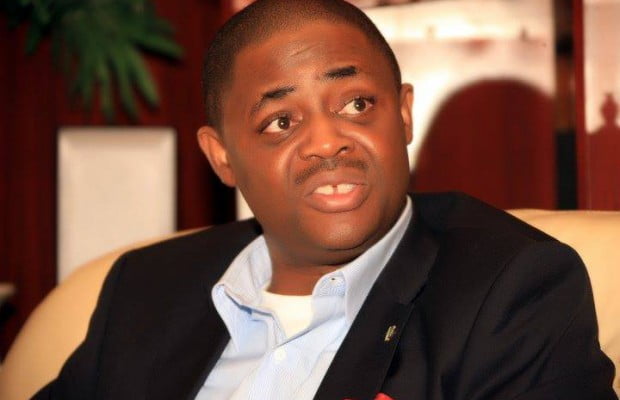 Fani Kayode Warns Omisore To Be Wary Of APC Chairman, Oshiomhole
Less than 24 hours to the Osun governorship rerun, Femi Fani-Kayode, former Aviation Minister has warned Iyiola Omisore, candidate of the Social Democratic Party (SDP) to be mindful of Adams Oshiomhole, the national chairman of the All Progressive Congress, (APC).
Fani-Kayode who made the warning today, while reacting to reports of Oshiomhole who led a high powered delegation to visit Mr Omisore who has no chances of emerging governor from the votes of the election realized so far.
The Peoples Democratic Party (PDP) had defeated the ruling party with 353 votes in the Saturday Poll. However, the Independent National Electoral Commission (INEC) declared the election inconclusive with the explanation that cancelled votes were more than the winning margin.
The Commission therefore ordered for a supplementary election in seven polling units located in four local governments – Osogbo, Orolu, Ife North and Ife South. Naija News recalls.
Omisore is believed to hold influence in the last two LGAs given his position as a prince in these areas, He also came third in the gubernatorial poll.
Formerly of the PDP, Omisore left the party to contest under the SDP when he failed to secure the ticket of the PDP. If any of the two major political parties must emerge victorious, Omisore must not be underrated.
This is why the PDP delegation led by Bukola Saraki, Senate President, also visited the lawmaker urging him to help the opposition party come out victorious. Omisore gave both parties condition for his support.
While warning Omisore, Fani-Kayode alleged that the lawmaker was being offered a huge amount of money and a senatorial ticket.
"On sat. Adams Oshiomole called Iyiola Omisore a murderer and by wed. he offered him 480 million and the APC senatorial ticket," the former minister said in a tweet. "I trust that Iyiola will remember that dining with the devil is a risky business:the bible says what profiteth a man to gain the world and lose his soul,"
He further said it was only God who could decide the fate of the people of the the state.
See his Tweets:
On sat. Adams Oshiomole called Iyiola Omisore a murderer and by wed. he offered him 480 million and the APC senatorial ticket.I trust that Iyiola will remember that dining with the devil is a risky business:the bible says what profiteth a man to gain the world and lose his soul.

— Femi Fani-Kayode (@realFFK) September 26, 2018
The fate of the people of Osun and the outcome of tomorrow's rerun are in the hands of God and not in the hands of any man. No matter what the APC does and no matter who chooses to work for them, God's counsel shall stand, His will shall be done and His name shall be glorified.

— Femi Fani-Kayode (@realFFK) September 26, 2018
Source: Naija News