Osun State Election: I Will Win, If It Is Free And Fair – Adeleke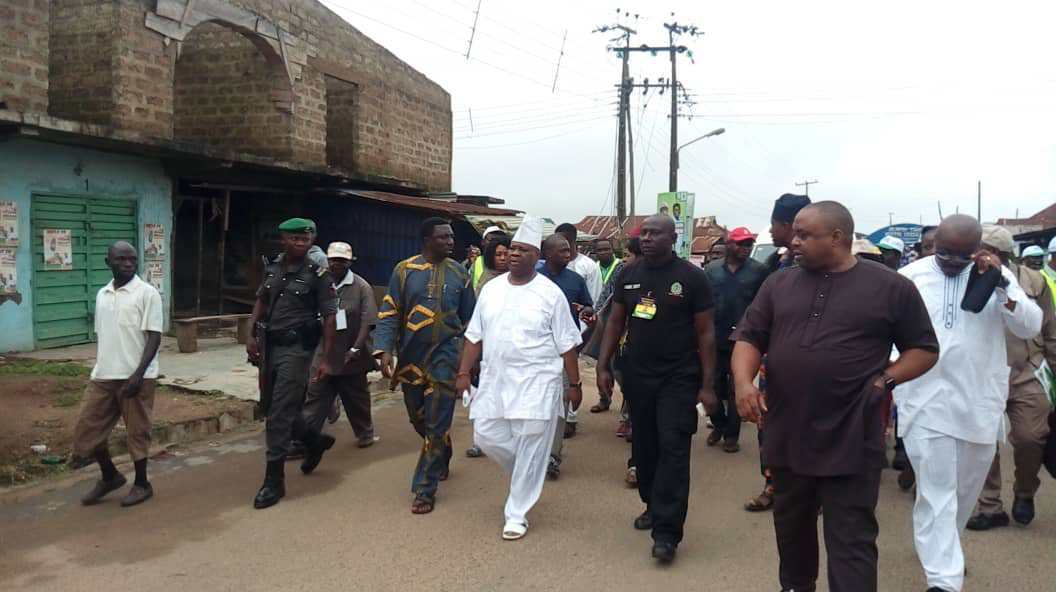 The Osun State candidate of the Peoples Democratic Party, Senator Ademola Adeleke, said he will win the governorship election, if it was free and fair.
Adeleke alongside his allies visited some heads and elders in Alagbede, Asunmo communities during the election in Ede on Saturday.
He was accredited and voted at about 8.08am at Abogunde ward 5, Unit 9 In Ede said that he was optimistic to cling the victory.
While addressing the press after casting his vote he said, "I hope the card readers work because it took process before the card reader started working. So far so good, it's been peaceful.
"We'll have a fair election. I'm very optimistic that I'm going to win this election."
Recall that Adeleke is the only candidate that did not participate in the several electoral debates organised by civil society organizations.