Breaking News: Osun Rerun Election Result [Live Updates]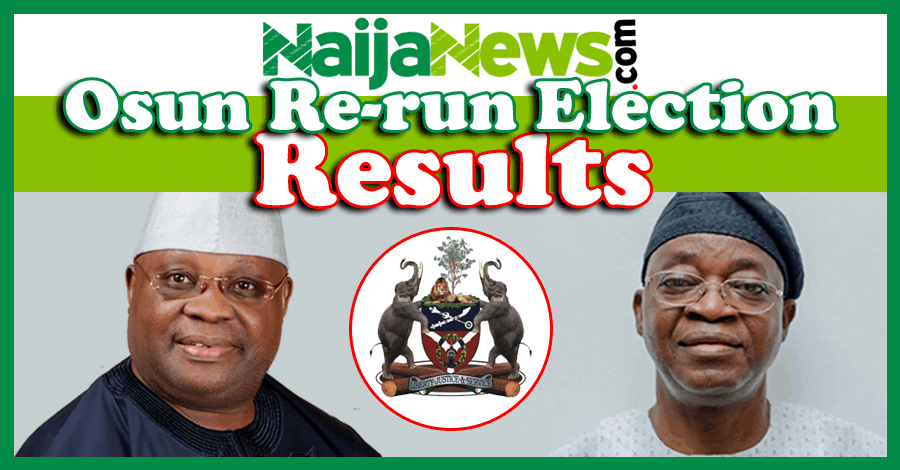 The Re-run the Osun State Governorship election has been concluded in the seven polling units affected accross the state and result are already being collated.
The unofficial results of the Osun state 2018 governorship rerun election are already trickling in from the affected polling units across the state.
Naija News understands that these are not the official results, INEC will announce the full details of the results very soon.
Stay tuned and keep refreshing this page for the latest updates on the governorship election results as released.
---
Ife North LGA Ward10, PU2, Oyere II
APC – 126
PDP – 2
ADP – 1
Orolu LGA Ward 9, Unit 3, Gbogbo Primary School
PDP – 64
APC – 41
Osogbo Ward 5 Voting point unit 17A
APC – 162
PDP – 82
SDP – 1
Void – 1
Orolu LGA Ward 8, Unit 4
APC: 198
PDP: 15
Ife South LGA Unit 12, Olode ward
APC: 283
APA: 3
APGA: 1
PDP: 15
SDP: 1
UPN: 1
Osogbo ward 5 Voting point unit 17B
APC – 137
PDP – 83
Void – 5