Sen. Stella Oduah Leaves APGA For PDP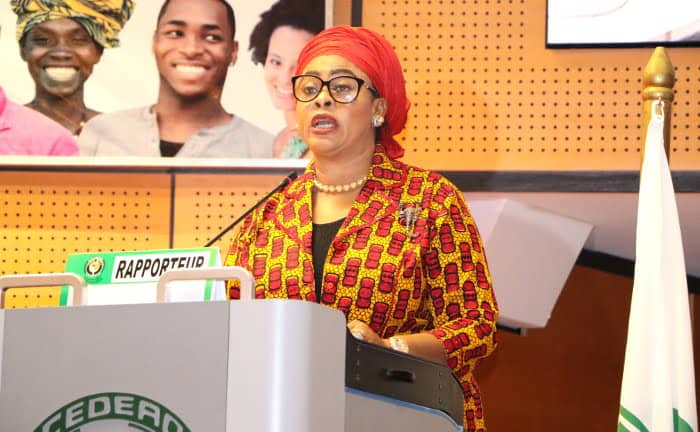 Senator representing Anambra north, Stella Oduah, has returned to the Peoples Democratic Party (PDP) from the All Progressive Grand Alliance (APGA).
Oduah defected to the APGA in June, describing the move as "the beginning of a new political chapter".
However, through her media office today, she said she discovered that APGA's ideology is a mirage.
The former minister of aviation said she felt the party "had sound ideological leanings native to Igboland".
The statement read: "Politics has always been about ideology and delivering service to the people for me, because I believe leadership is all about solving problems.
"Political platforms must afford members unfettered opportunity to participate in the electoral process and to solve the problems of their community, constituency and state.
"I joined APGA because I thought it had sound ideological leanings native to Igboland. But my ideological expectations were a mirage. I discovered that internal democracy, which will guarantee justice, fairness and equity, was also not in practice in the party.
"After due consultations and with respect to my religious beliefs, I announce that PDP remains the vehicle through which I will keep fulfilling my mandate to the people of Anambra North."