Ekiti Governorship Tribunal Relocates To Another State Over Security Threats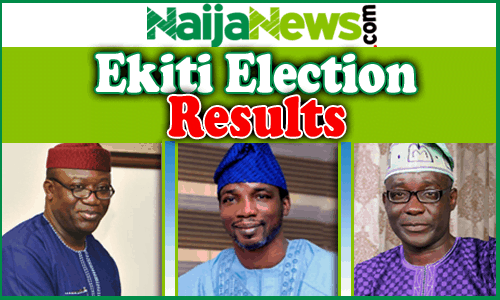 Ekiti Election Tribunal Relocates Outside The State
The Ekiti state 2018 governorship tribunal sitting in Ado Ekiti over the July 14 gubernatorial election in the state is expected to relocate to another state.
This follows the oral application which was granted, made by Adebayo Adelodun, the lead counsel to the People's Democratic Party (PDP) and candidate of the party, Olusola Kolapo Eleka, that security issues have made it necessary to change the venue of the hearing of the petition to another state outside Ekiti.
Adelodun hinged his application on an observation that a crowd of suspected political thugs, wielding sticks and cudgels, besieged the entrance of the court, and harassed key individuals entering the venue.
"The counsel to the PDP and its candidate would have been prevented from entering the court this morning.
We were accosted by stick-wielding thugs. To say we were scared is an understatement and we were held for several minutes until a senior security man intervened.
This happened, in spite of security men in our vehicle and we were subjected to this scary treatment," he explained, and asked for a shift of venue of the sitting to, preferably, Abuja," he said.
Counsel to the Independent National Electoral Commission, (INEC), Charles Edosomwam, in his reaction to, agreed with Adelodun's observation and submission and called the attention of the tribunal to the crowd-wielding sticks and other objects.
The APC counsel, Akinlolu Olujimi, (SAN), also did not oppose the move. He rather said: "The attack has happened before. Four years ago, my partner and now governor of Ondo state, Akeredolu were hauled with stones and the case had to be moved to Abuja for the safety of all parties.I saw the unruly crowd holding sticks under the long bridge.
I wholeheartedly support the application…"
Naija News recalls APC candidate, Kayode Fayemi was declared winner of the election, but the result has been challenged by PDP candidate, Prof. Olusola Kolapo Eleka.