Senator Barnabas Gemade Dumps PDP For SDP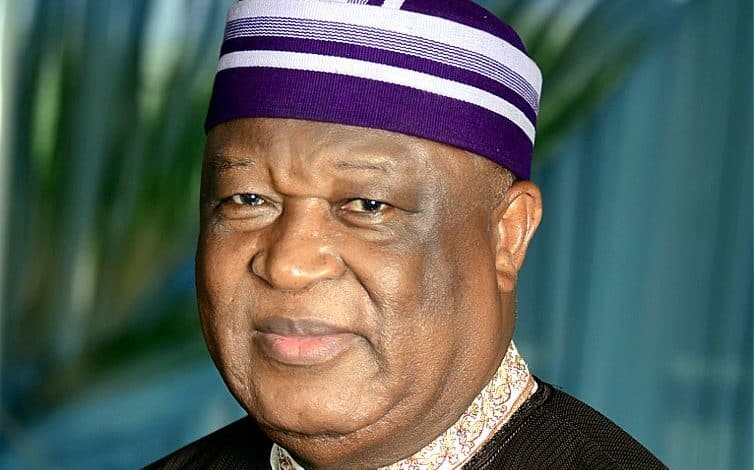 The political defection drama in Benue State seems to continue as the former Peoples Democratic Party (PDP) National chairman, Senator Barnabas Gemade has announced his defection to the Social Democratic Party (SDP).
BARNABAS GEMADE DEFECT 2 SDP

Senator Barnabas Gemade was one of the 14 All Progressives Congress (APC) Senators, who defected 2 the PDP a few weeks ago,
Giving reasons for his defection,Gemade claims that Governor Samuel Ortom betrayed him over Benue North East senatorial ticket

— Ehix (@Ehix07) September 17, 2018
According to him, he bolted out of PDP because Governor Samuel Ortom betrayed him by giving Benue North East senatorial ticket to someone else. The 70-year-old politician has been around for long, first in the boardroom, before he plunged into politics.
Dear @bukolasaraki

Please help your friend SENATOR BARNABAS GEMADE to grow his Senatorial election dream ambition. Remember how he stood by you in your time of need.

NEWS: Senator Barnabas Gemade defect from PDP to SDP again ?????? pic.twitter.com/4mzZBbuoA0

— Ehix (@Ehix07) September 17, 2018
He was born on 4 September 1948 and he is today a chief of his Tiv ethnic group. Gemade was the chief executive officer of the Benue Cement Company (BCC) from 1985 to 1992. He was a member of the 1994–1995 Constitutional Conference during the military regime of General Sani Abacha.
Senator that should not return to the Senate
Adamawa Central Abdul Aziz Murtala Nyako,
Benue West Akume George.
Benue East Barnabas Gemade;
Benue South David Mark
Borno South Ali Ndume
Gombe Central Goje Danjuma;
Gombe North Bayero Nafada
Kano South has Kabiru Gaya.

— Lord-Lugard (@LugardFredo) September 7, 2018
He even served the regime as a Minister and later became National Chairman of the Congress of National Consensus party, which was one of the parties sponsored by Abacha.
After the return of politics in 1999, Gemade became the chairman of the PDP when he was elected in the first national convention after the PDP's electoral victory. He lost the seat two years later to Audu Ogbeh.
He was expelled from the PDP in 2003 for anti-party activities, but later readmitted as a member of the Board of Trustees. He ran for the senate seat in 2011 and won on the PDP platform. The APC gave him a second ticket in 2015. And he won.
It remains to be seen, whether his switching to the SDP will enable him return to the Senate in 2019.
Source: Naija News