2019: Governor Yari Attacked by Suspected Political Thugs In Zamfara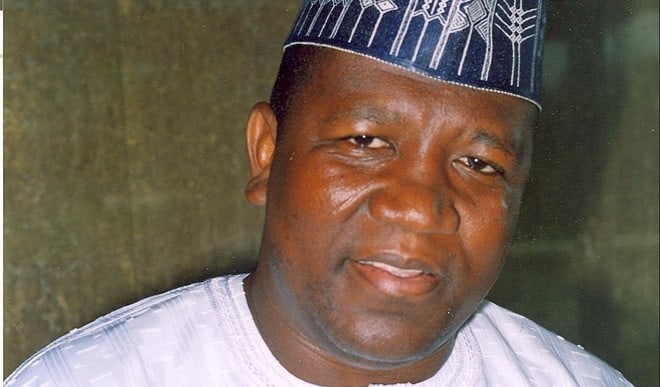 Zamfara Gov. Abdul'aziz Yari Attacked in Gusau
Some loyalists of aggrieved members of the All Progressive Congress have attacked Zamfara State Governor Abdul'aziz Yari's convoy in Lalan Roundabout,Gusau.
The Governor who was on his way to Kaduna, was reportedly attacked by some supporters of seven aggrieved governorship hopefuls including the deputy governor, Malam Ibrahim Wakkala, who had organised a rally in Gusau on Sunday, where a multitude of their supporters turned out to receive them.
While the rallying aspirants and their supporters were coming into town,they ran into the governor's convoy and the irate supporters attacked the governor's motorcade destroying glasses.
However, the quick intervention of the mobile police and governor's security details who fired gunshots in the air, dispersed the mob.
Gov Yari, In a statement issued on Sunday in Gusau by Malam Ibrahim Dosara, his Special Adviser on Media and Public Enlightenment, cautioned his loyalists to desist from revenge.
He urged people of the state to be law-abiding citizens and avoid any form of violence in the name of politics.
"Any law-abiding citizen needs to respect the peaceful atmosphere concerning politics in Zamfara."
The governor said that his administration had done a lot to stop loyalists and all youths, especially supporters of APC, from engaging in any activity that would endanger the peace among political associations and parties.
He urged politicians to enlighten their supporters on peace and stability in relations to all political associations and gatherings
Naija News gathered that normalcy has been restored in the state capital after the incidence.