EFCC Can Not Intimidate Me Into Defecting To APC – Senator Bassey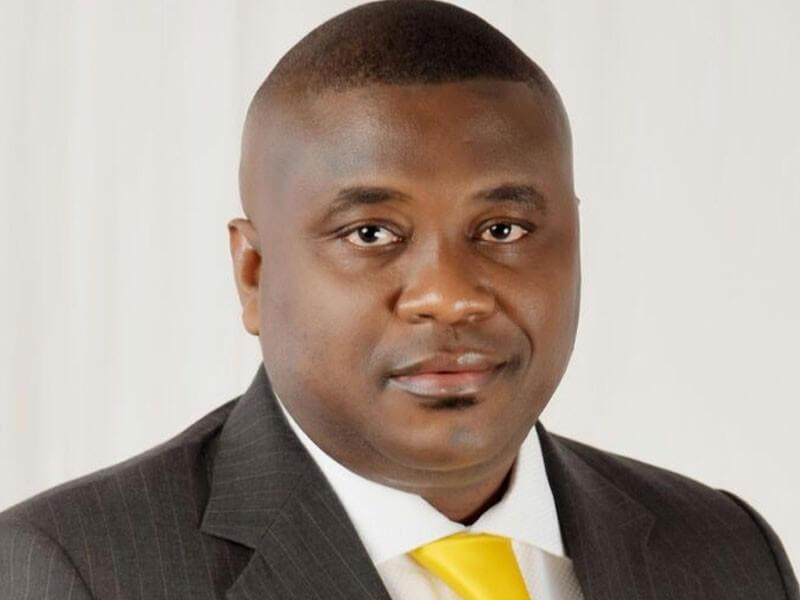 Bassey Albert, the Senator representing, the Akwa Ibom North-East Senatorial District, has disclosed that the Economic and Financial Crimes Commission's (EFCC) tactics and intimidation will not force him to dump the People democratic Party (PDP) for the All Progressive Congress (APC).
Albert, who is the only PDP senator in the state, vowed to stay with the PDP through thick and thin, adding that if similar situation presented itself in future, he would still remain with the party.
Naija News recalls the EFCC on Monday filed a 14-count charge at an Ikeja High Court against Albert for allegedly receiving 12 cars worth N254m between 2010 and 2014 while serving as the finance commissioner during the administration of Gov. Godswill Akpabio as bribes from one Olajide Omokore, a businessman, who was equally arraigned on seven counts for allegedly offering gratification and bribes to a public official.
Albert expressed dissatisfaction with the fact that he is been charged to court by the EFCC on account of his stewardship as a commissioner of the state under the previous administration.
He said, "As a commissioner, I reported to my governor. So, if anybody is to be charged to court it should be the governor to whom I reported.
"Today, I've woken up to see I've been charged to court. I don't have any business there. My lawyers are ready. But whatever case you are seeing is orchestrated by someone in this state to coerce me into the APC. You can't tell me if I jump over to APC, all charges will be dropped."
Source: Naija News