EFCC Drags Akwa Ibom PDP Senator To Court Over N254m Car Gifts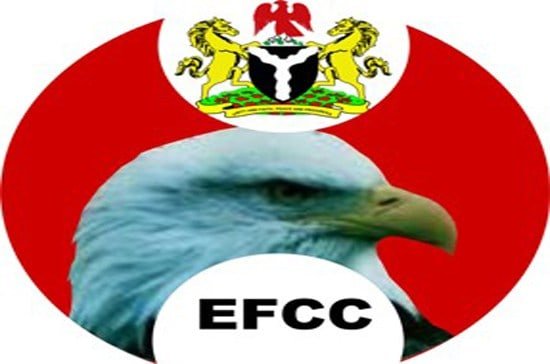 EFCC Arraigns Serving Senator In Court
The Economic and Financial Crimes Commission (EFCC) has filed a court case at an Ikeja High Court against the only surviving PDP serving senator, Albert Bassey, in Akwa Ibom for allegedly receiving 12 cars worth N254 million as bribes.
Mr Albert , 45, who is representing Akwa-Ibom North-East received the vehicles between 2010 and 2014 from Olajide Omokore, a businessman, when he (Bassey) served as the Akwa-Ibom Commissioner for Finance, Naija News understands.
Mr Albert is the only senator still remaining in the Peoples Democratic Party, PDP in the state. The other two Akwa Ibom senators, Godswill Akpabio and Nelson Effiong defected from the PDP to the All Progressives Congress (APC).
Mr Effiong represents Akwa Ibom South while Mr Akpabio represents Akwa North West.
Naija News understands  that Mr Albert is to face a seven-count charge bordering on corruption as a public officer and for inviting bribes as a result of his own action.
Mr Omokore is also facing a seven-count charge bordering on offering gratification to a public officer and giving bribe on account of the action of a public officer. The duo as well as their counsel were, however, absent in court on Monday when the case was announced for mention at 4.05 p.m yesterday.
Zainab Ettu, the prosecuting counsel for the EFCC, requested a new court date to enable the anti-graft commission arraign the senator and the businessman.
"We do not have the defendants in court today, though we had earlier anticipated that we would have them in court at a later date."We will be asking for a further date, most preferably, after vacation," she said.
Responding, the vacation judge, Obafemi Adamson noted that the case had not been assigned to a judge, making it difficult to adjourn the case after vacation. The judge ordered that the case file should be sent to the Registry of the High Court for assignment to a judge, who will hear it.
According to the charge sheet, Mr Albert received the vehicles from Mr Omokore over a five-year period (2010-2014) in Lagos.
Mr Albert allegedly received the bribes while serving as the Akwa-Ibom Commissioner for Finance and Chairman of the Akwa-Ibom State Inter-Ministerial Direct Labour Coordinating Committee (IMDLCC).
Mr Omokore, reportedly enjoyed a lot of business deals during the tenure of President Goodluck Jonathan. He was also a major financier of the PDP then.