Edwin Clark Condemns Rivers By-Election Violence,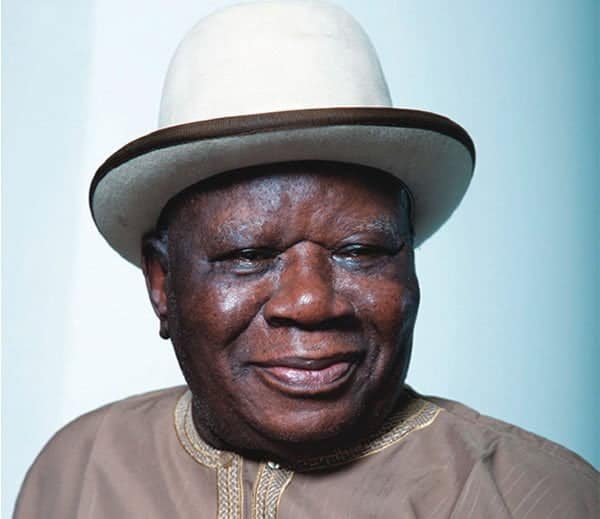 Chief Edwin Clark, a former Federal Commissioner of Information, on Wednesday, confirmed the violence disruption of Saturday By election in Rivers State.
Chief Clark, who called for the arrest of those responsible to the seemingly violence during the election, stated in a telephone conversation with NAN that Perpetrators must be brought to book.
The former Minister was responding to the widespread violence in the suspended Rivers State By Election.
The state Resident Electoral Commissioner, Mr Obo Effanga, who announced the suspension, said that INEC also stopped the election owing to high cases of ballot snatching and attacks on its officials.
The election was conducted by INEC to fill the Port Harcourt Constituency 3 state assembly seat left by  Mr Victor Ihunwo, now the Chairman, Port Harcourt Local Government.
The statesmen, who decry the recurring state of election violence in the state and in the country said there was a compelling need for government to come hard on electoral offenders, as they were a dent on the country's democracy.
"You see, what happened in Rivers has been going on in many places; and people perpetrate violence in elections and we have it over and over because there are no sanctions.
"That is why Uwais report suggested that there should be special courts so that anybody who misbehaves during elections is arrested and dealt with.
"We are yet to have that. But I learnt there is a bill on that at the National Assembly, and I believe once this bill is passed into law, it would reduce cases of violence in elections.
"I mean when you send people to 10 years imprisonment for perpetrating violence in elections, they will not repeat it again and others will learn.
"Severe punishment for offenders. That is what I believe will end the cycle of election violence in the country," he said.
He added that the massive deployment of security operatives during the election would have been needless of the people abide by electoral laws.
Clark urged President Muhammadu Buhari to ensure that all relevant laws to check electoral offences are ready ahead of 2019, to ensure the elections are free and fair.