INEC Explains Why It Suspended Rivers Bye-Election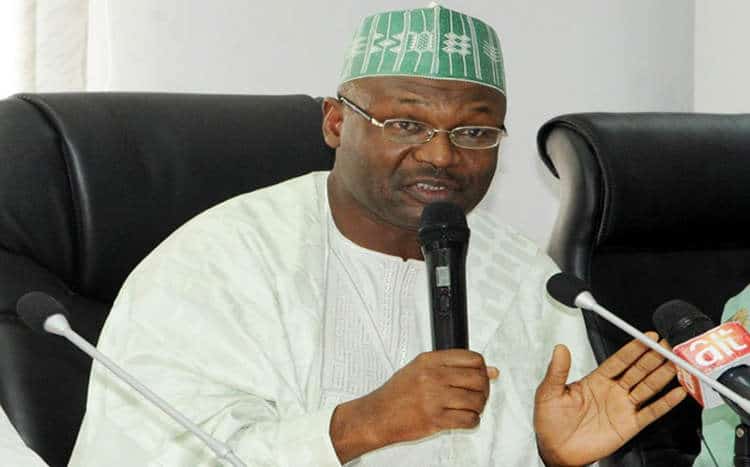 INEC Defends Decision To Suspend Rivers Bye-Election
The Independent National Electoral Commission, INEC has defended its decision to suspend last Saturday's bye-election in Rivers State.
Addressing a press conference on the election in Port Harcourt yesterday, the state Resident Electoral Commissioner (REC), Mr. Obo Effanga, said the commission had no other option than to suspend the election because it did not meet the minimum standards due to widespread violence and snatching of card readers and ballot boxes by politicians aided by armed uniformed security personnel.
He reiterated the content of the statement issued by the commission that while it deployed adequate men and materials for the election, its effort was scuttled by the invasion of polling units by  top politicians escorted by uniform armed security personnel.
"In INEC, we are not so much concerned about who wins or loses but in the integrity of the electoral process. What we saw last Saturday was the lowest level of electoral discredit. INEC was ready but the elite aided by the uniform security personnel spoilt the process.
"What is clear from our observations is that the elite of Rivers State will determine the electoral progress of this state. Their conduct last Saturday is condemnable and reprehensible by the standard of any decent society," he said.
Also speaking, Akwa Ibom State REC and representative of National Electoral Commissioner for Rivers State, Mr. Mike Igini, said the commission had to suspend the election in order not to put more lives at risk because of the widespread violence that affected voters, INEC officials and journalists.
He expressed dissatisfaction that some politicians would be granted immunity to move around with security personnel in violation of the Electoral Act without being arrested.
"The question we cannot answer is how individuals would be going around with platoons of different arms of security personnel in Hilux vans unhindered. The future of Rivers State is in the hands of the elite of the state," Igini said.
Also reacting to the suspension of the election, Wike accused the police of complicity in the violence and electoral fraud that characterised the by-election.
In a statewide broadcast yesterday, Wike expressed dissatisfaction that despite assurances, the police allegedly connived in unleashing violence on the people.
"Unfortunately, and as we had feared, the police failed us completely once again and negated all that they promised. Instead of providing security for voters and INEC officials, the police brazenly colluded with political thugs of the APC to subvert the democratic process and denied the people of Port Harcourt state constituency III their rights to free, fair and credible elections.
Source: Naija News