Nigerian Army Kills 5 Bandits, Lose One Soldier In Kaduna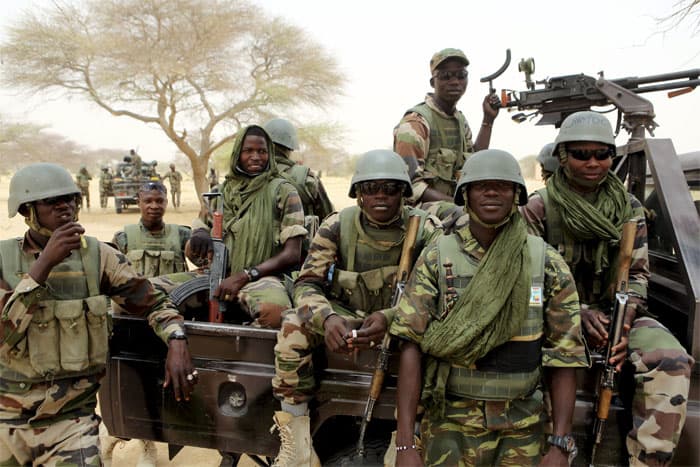 Nigerian Army Troops Kills 5 Bandits, Lose One Soldier In Kaduna
The Nigerian Army troops of 1 Division under Operation WHIRL PUNCH have killed 5 bandits and lost one soldier, while two others have been critically injured, following a gun duel in Birni Gwari area of Kaduna State.
Recently, Birni Gwari, the third largest emirate in Kaduna State, has been under serious siege of deadly activities of bandits which, if not nip in the bud soon, may force the people out of the area like what happened in Gwoza, Borno State and Zamfara.
Confirming the operation, Deputy Director, Army Public Relations, 1 Division Nigerian Army, Col. Muhammad Dole, in a statement,Today said, the troops responded to a distress call about an armed robbery along Birnin Gwari – Funtua road, pursued the armed robbers and ran into an ambush by suspected bandits.
However, the soldiers reportedly fought their way and overpowered the bandits, who hastily withdrew into Kwuyambana forest in Zamfara State.
According to Dole, "During the pursuit of the bandits in the forest, five bandits' dead bodies were found. Among the eliminated bandits was a notorious bandit from Zamfara identified as Sani Danbuzuwa.
"Regrettably, we lost one soldier and two were injured. The wounded soldiers were evacuated and they are responding to treatment in Military Hospital in Kaduna."
According to Dole, after thorough search of the ambush area, 1 AK47 rifle, 3 magazines, 87 rounds of 7.62mm (special), 1 G3 rifle, 4 magazines and 61 rounds of 7.62mm (NATO) were recovered.
He further said that a wanted vicious kidnapper and expert in negotiations for ransom, Yinusa Suleiman, from Sambuwa village, was apprehended by troops on August 14, and he is currently assisting the security operatives in further investigations.
"The troops remain committed and determined to ensure security and safe passage to all commuters along highways of Kaduna – Abuja and Kaduna – Birnin Gwari roads as well as adjoining towns and villages", he added.
Download NAIJA NEWS app: