2019 : APC Calls On EFCC, ICPC To Check Use of Stolen Funds During The Elections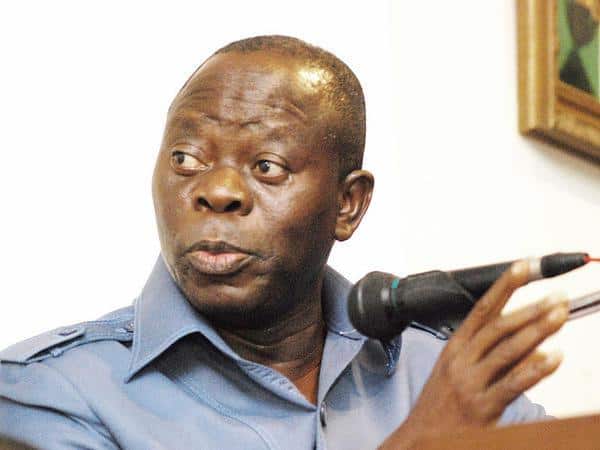 APC Calls On Nigerians To Check Use of Stolen Funds In Forthcoming Elections.
The All Progressives Congress (APC) has said that Nigerians must take steps to check the use of stolen funds by politicians to finance the 2019 general election.
In a statement signed by the Acting National Publicity Secretary, Yekini Nabena, the party asked the Economic and Financial Crimes Commission (EFCC); Independent Corrupt Practices Commission (ICPC) and other anti-graft agencies to intensify efforts at investigating and recovering public funds and assets that have been stolen by public officials.
The statement reads in part: "Fighting corruption is one of the key election promises the Party made to Nigerians and we remain solidly committed and determined to achieve it. Our call to anti-graft agencies is imperative as we prepare for the 2019 general elections.
"We must check the use of stolen public funds to finance elections in this country. Again, it is important that the Nigerian electorate have the opportunity to choose from candidates that can pass the integrity and corruption test.
"We must ensure that we never again entrust the leadership of this great country to gang of thieves whose sole aim is treasury looting as brazenly displayed in past People's Democratic Party (PDP) administrations.
"An example is a current Senate presiding officer facing EFCC investigations. It is difficult to fathom how a federal lawmaker, who before his current position was an Associate Lecturer and Local Government Chairman, owns 22 high-end properties in Nigeria and other exclusive locations across the world.
"It is our hope that the anti-graft agencies investigating this Senate Presiding officer makes public his and other corruption probe status reports so that Nigerians can know them for who they are.
The statement also commended the President for his dogged  fight against corruption. It said, "in line with our promise to combat corruption, the fight against graft has been hugely successful and the gains are clear. The bold effort of the President Muhammadu Buhari administration to instill probity in our national life has led to the gradual disappearance of the era of impunity.
"Commendably, President Buhari in line with his tough anti-corruption stance recently signed into law the Nigerian arm of the global financial intelligence unit – Nigerian Financial Intelligence Unit (NFIU). We are confident that the new law will boost ongoing efforts to combat money laundering, terrorism financing and check suspicious transactions, especially as we prepare for the 2019 elections."