We will Not Rest Until 'Bloodshed Perpetrators' Are Brought To Justice, Osinbajo Promises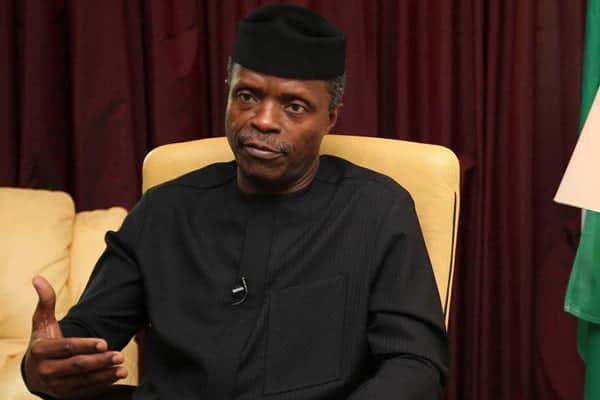 Acting President Yemi Osinbajo has reinstated the commitment of the Federal Government to address the nation's security challenges and ensuring, Naija NewsUnderstands.
The  Acting President who said this when he visited Zamfara State, where attacks by armed bandits in several communities have left many people dead also promised that all the perpetrators of killings in parts of the country are brought to justice
"Every Nigerian life matters, and we are not relenting in our efforts to completely subdue the perpetrators of bloodshed and violence," he said.
Although the visit was to commission some projects in the state, Professor Osinbajo promised that the government would sustain measures taken in its fight against criminal activities in Zamfara and other states.
He said through improved support to law enforcement agencies, the Presidency would deliver its promise to overcome the bandits and other perpetrators of terror across the country.
The Acting President added, "I assure you that the Federal Government will sustain the tempo of its fight against all forms of criminality; not just here in this state, but all over the country.
"The fight will, of course, not be won until every hotspot and flashpoint in Nigeria is free and secure."
Osinbajo noted that a presidential order had directed the deployment of a special intervention force in Zamfara, supported by a special operation of the Nigerian Air Force, to rid the state of bandits and other criminals.