Just In: Deputy Senate President Ike Ekweremadu in EFCC custody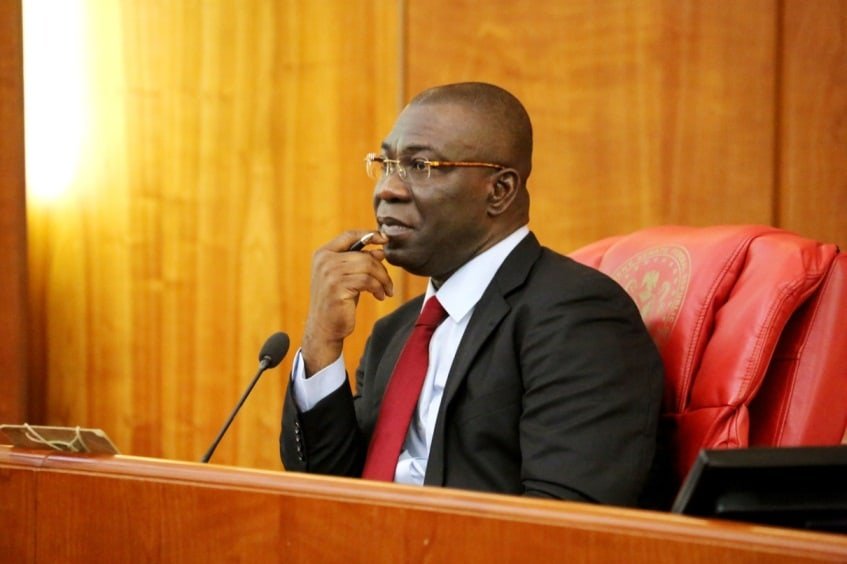 The deputy senate president, Ike Ekweremadu, is currently with the Economic and Financial Crimes Commission (EFCC), Naija News understands.
EFCC detains Ekweremadu

.
The Economic and Financial Crimes Commission (EFCC) on Tuesday detained the Deputy Senate President Ike Ekweremadu.

Ekweremadu who reported at the headquarters of the commission in… https://t.co/tJC1rCaoMK

— BROOMPLATFORM APC (@broomplatform) July 31, 2018
He is currently at the interrogation room,". Another EFCC staff also said Mr Ekweremadu is with anti-graft detectives, but could not say when he would be released.
"We have some questions for him bordering on corruption," a source said. "But we do not know yet when he would be released, we will know this by 5:00 p.m."
Mr Ekweremadu, the most-senior member of the opposition Peoples Democratic Party in public office, was invited for questioning last week Tuesday.
The invitation became public hours after EFCC operatives laid a siege to the top lawmaker's home at Apo Legislative Quarters, Abuja.
Mr Ekweremadu has faced multiple allegations of sharp practices in recent years, including claims that he forged Senate standing rules which led to the controversial election of principal officers in June 2015.
He has also been accused of owning multiple properties abroad, some allegedly purchased using shell firms and political associates fronting for him.  Mr Ekweremadu strongly denied all allegations of corruption, alleging political persecution and daring anyone with evidence of sharp practices against him to come forward.
Source: Naija News