APGA Urges Yorubas And Igbos To Unite In Order To Save Nigeria From Present Problem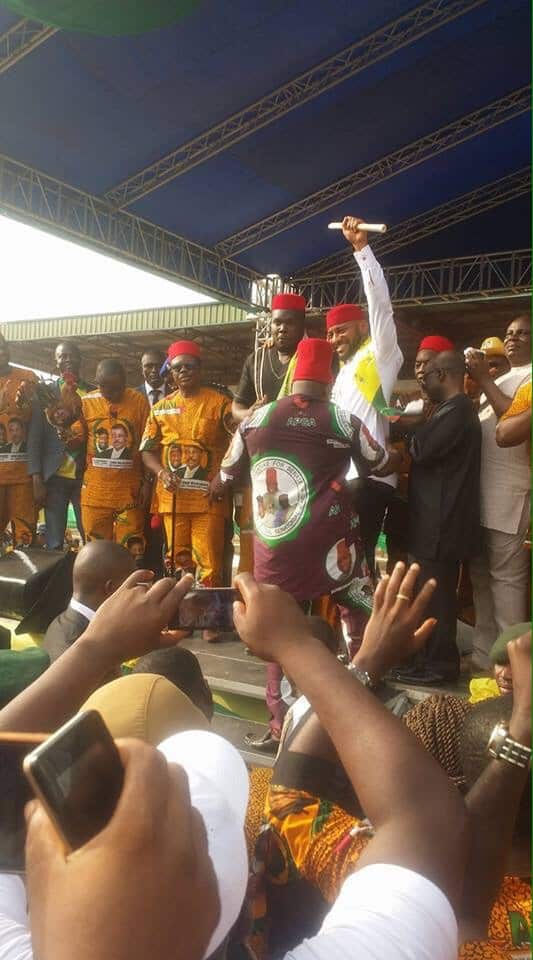 APGA Asks Igbos And Yorubas To Ensure The Yorubas And Igbos To Bring An End To Their Rivalry
A former secretary of the All Progressives Grand Alliance (APGA) Mr Okoli Akirika has called for unity among the Igbo and Yoruba to liberate Nigeria from its present predicament.
He described the two tribes as progressives with the capacity of building an ideal marriage capable of liberating the country from what he called political captivity and bondage.
Speaking to newsmen in Awka, on Sunday, Akirika asked both tribes to bury what he called the ancient grudges that existed between the late Dr Nnamdi Azikiwe and Chief Obafemi Awolowo and form the desired synergy to save the country from doldrums.
He said, "In the Nigerian political system, the Igbo and Yoruba are progressives. Igbo and Yoruba think alike because of their level of education.
"The bane of their unity has always been the political rivalries between the late Dr Nnamdi Azikiwe and Chief Obafemi Awolowo.
He also urged the two tribes not to allow themselves to be deceived that an alliance between them would not work, saying "the first and only time a Nigerian leader intentionally paid the supreme prize was when a Yoruba man ( Fajuyi) died for an Igbo, Aguyi Ironsi.
"Fajuyi was a collateral damage. He refused that his boss, friend and brother, Aguyi Ironsi should be killed in his domain; so he staked his life and he was killed for no sin of his.
"So what other proof do we need to affirm that the two tribes have consanguinity and affinity, " If a Yoruba man at that point in time could pay that prize with his own blood, I don't see why the present day southeast and southwest cannot face a common political destiny in making sure a good government is elected. He stressed
Akirika  noted that "Rising beyond what happened between Zik and Awo, we should not allow ourselves to become captives in our own land".
On the recent comment by President Muhammadu Buhari to assist the Igbo to become president of Nigeria at the appropriate time, Akirika described it as an "infantile deceit".
He said the Igbo should not give such comment any atom of consideration.
He said, "We need to elect an alternative president that will see Nigeria as his primary constituency; a president who will arise above clannish thinking; who will rise against the current order of predicating appointments on acquittance , religion and tribe.