2019: Atiku Promises Taraba Restructuring If Elected President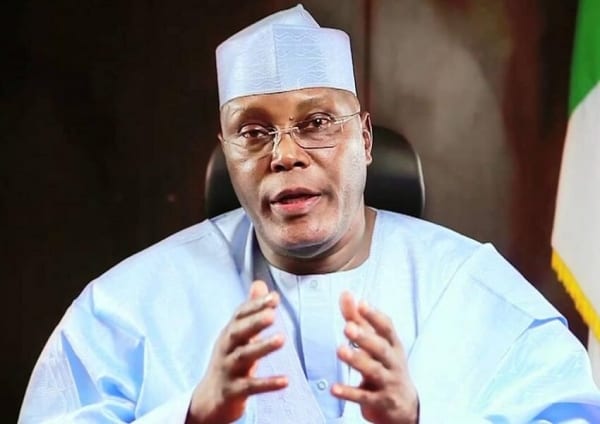 Atiku Abubakar Campaigns For Presidency In Taraba, Says He Is Ready For APC
Coming Strong on 2019 Presidential Election, Former Vice President, Atiku Abubakar has announced that he is prepared for any challenge that the opposition might bring up.
Responding to the alledged plan by the All Progressive Congress prty to rig the general election in 2019, Atiku said the opposition Peoples Democratic party was prepared and ready for any challenge that may come against it as the forthcoming general election is concerned.
Atiku, who was accompanied by his campaign director general, Gbenga Daniel, a former governor of Ogun State, and other supporters from across the country, was in Taraba State to solicit support for his presidential campaign.
Governor Darius Ishaku and his deputy Haruna Manu, the Speaker Abel Peter Diah, the People's Democratic Party (PDP) Chairman Victor Bala and other executives received the ex-VP at the Government House chamber in Jalingo.
While the Peoples Democratic Party campaigned he "I have come to formally place before you a request for you to support me emerge, not only as the candidate of our great party (PDP), but become the president of this country in 2019.
"You know, if I become the president of Nigeria, it is as good as a Taraban is the president.
"I believe you will oblige to my request," he said.
Atiku, who hails from neighboring Adamawa State, said Taraba was, politically, his home even more than Adamawa State.
He hailed Taraba for remaining a PDP State since 1999.
"Taraba has maintained the party's continuity, handing over from PDP to PDP. I urge you to continue to do PDP and support PDP," he said
He said he will restructure Nigeria if elected president.
Atiku's campaign Director General, Gbenga Daniel, urged Tarabans to support Atiku because he is their son.
Daniel said whenever they are to bring a presidential candidate from the north, the candidate always comes from Sokoto, Katsina and Kaduna, forgetting other states that are classified under the northern region.
"This time the president should come from the northeast," he said and asked Governor Ishaku and Governor Ibrahim Dankwambo of Gombe who are the only PDP states in the north, to lead the campaign for Atiku.