Killings: Buhari Orders Massive Transfer Of Police Officers In Zamfara State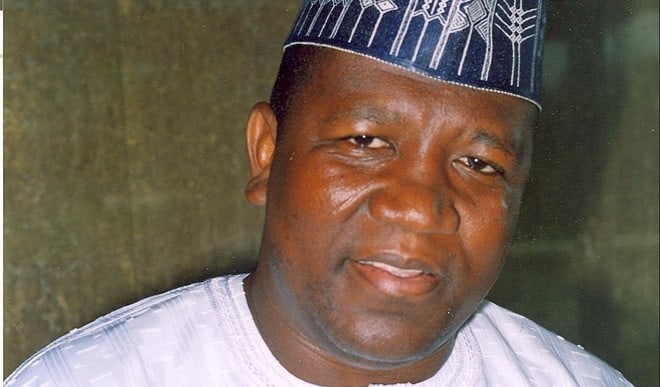 Buhari Directs Transfer Of Police Officials Serving In Zamfara State
Worried about the persistent killings and bandit attack in Zamfara, President Muhammadu Buhari has ordered massive transfer of police personnel in the state.
The President disclosed this when a delegation of the Supreme Council for Sharia in Nigeria visited him at the State House, Abuja, on Monday.
President Buhari  who was reacting to the burning issue of violent conflicts in some parts of country told the Shari'ah delegation that he was putting in his best to address all security challenges in Zamfara and other parts of the country.
He said that following his dissatisfaction with the performance of the Police in Zamfara State, he ordered a massive transfer of officers and men who had stayed three years and above in the troubled State.
The President also revealed that he had received a "stiff bill" from the Minister of Information and Culture, Lai Mohammed, for the restoration of the dilapidated infrastructure and facilities of the Federal Government-owned radio stations in all states of the federation.
He pledged that something would be done about the situation.
Zamfara state has recently witnessed issues of cattle rustling and kidnapping as armed bandits and cattle thieves have been terrorizing villages in the state in the past months with many innocent citizens killed and villages burnt or destroyed.
Naija News recalls that worried by persistent killings, Gov. Abdul'aziz Yari of Zamfara State had on June 15 said he had dropped his responsibility as Chief Security Officer of the state as he had no control over security machinery in the state.
Yari said that his decision was occasioned by the seeming helplessness of his administration and the people to check the persistent killings in the state.
He, therefore, frowned at the prevailing situation in the state where as the chief security officer of the state he could not take decisions on strategies for protecting the state and its people, and had it implemented.
Spokesman of the delegation and the Vice-President of the Supreme Council for Sharia in Nigeria, Sheikh Hadiyyatullahi Abdulrashid, who earlier commended the president for his efforts toward uplifting the quality of life of all Nigerians also appealed to the President to address the pathetic state of Federal Radio Corporation of Nigeria (FRCN) Kaduna.
Read More News. Download Naija News App. Send us enquiries and press releases.