Wike Accuses APC Of Plotting To Disturb Local Government Elections In Rivers State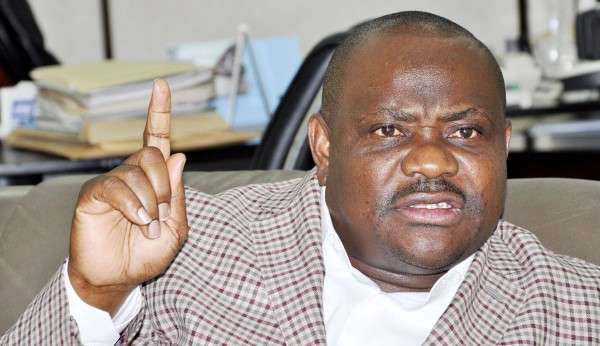 Wike Charges Security Operatives Over Local Government Elections In The State
Rivers State Governor, Nyesom Wike yesterday said that he has information that a faction of the All Progressives Congress, (APC), are plotting evil by arming political thugs to disrupt the local government elections set to take place in the state.
This came as the state Police Command said it would deploy over 15000 personnel across the state for the election, warning youths to avoid being used to cause panic during the process.
Governor Wike, in a state broadcast, alleged that the APC faction planned to disrupt the elections in Abua/Odual, Akuku Toru, Asari Toru, Degema, Emohua, Ikwerre, Ogba/Egbema/Ndoni, Opobo and Tai local government areas.
He said: "The arrowheads of this satanic plot are recruiting and arming political thugs with guns to be deployed on the eve of the election to create an atmosphere of insecurity in these and other local government areas and scare voters to shun the polling stations.
"In the light of the these dangerous threats from these people, therefore, I wish to call on the security agencies, especially the Nigeria Police to live up to their primary responsibility of providing adequate security for the election. 
He said security agencies have promised the state government to be at alert in case of any Hanky-Panky so as to ensure peace and orderly conduct during the election.
He noted that the Rivers State government would hold the security agencies accountable should insecurity be experienced in the state in the course of the elections.
However, the APC who say it had no stake in the election has denied any plans to disrupt the elections.
Reacting through its Publicity Secretary, Mr. Chris Finebone, APC said: "It is absolutely important to quickly mention that the APC, its leaders and members across Rivers State have no stake in the sham local council elections and have no reason at all to consider or disrupt a process we have clearly distanced ourselves from and made such position known to the world.
"However, it is pertinent to state that in that broadcast, Gov. Wike was simply showcasing his typical self by shying away from the groundswell of protests by cheated PDP members who have told him to his face that they will disrupt the sham council polls especially in the local government areas he enumerated in his broadcast.
"It is clear without doubt that by dragging the names of the APC and its leaders into the fray, Nyesom Wike was merely pre-empting the disruption his disgruntled party men and women have vowed to visit on the sham elections on Saturday."
Meanwhile, Naija News reports that the Rivers state police command has announced a 9-hour curfew ahead of the June 16 polls.
The Police say the curfew would last from 7am till 4pm.
Source: Naija News