Police Service Commission Promotes 3,665 Senior Police Officers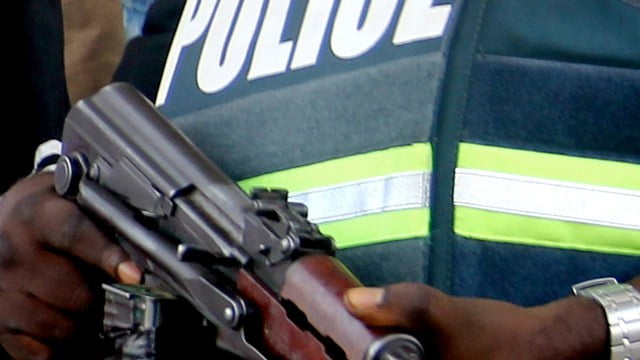 Police Commission Approves Next Rank For Senior Police Officers
The Police Service Commission says it has has approved the promotion of 3,665 senior Police officers, including two Commissioners of Police, Igbodo O. David, Olalekan Abdulfatai, and sixteen Deputy Commissioners of Police.
In a statement on Wednesday, the Head, Press and Public Relations, Ikechukwu Ani, said the promotion was one of the high points of the Commission's 28th Plenary Meeting which ended in Abuja on Friday, June 8, 2018.
According to the police, the plenary session was the last official function of the Dr. Mike Mbama Okiro board, whose tenure came to an end on Monday, June 11, 2018.
The Commission also revealed that the  two commissioners of police, Igbodo David, who is in charge of Legal department at the Force Headquarters and Olalekan Abdulfatai, were promoted to substantive Assistant Inspectors-General of Police. While, sixteen Deputy Commissioners of Police were also promoted to Commissioners of Police.
The Commission also approved the promotion of 13 Assistant Commissioners of Police to Deputy Commissioners, sixty Chief Superintendents of Police to Assistant Commissioners and 631 Superintendents of Police to Chief Superintendents.
Among those promoted to ACP were Msheliza Simi Masomene, Samuel Osman Onoja of Police College, Oji River, Enugu State, Lateef Adio Ahmed and Umar Kabir among others, while promoted CSPs included Adekunle Char Ige, Bassey Essang, Liman Salisu Sulaiman and Emmanuel Adam.
The Commission approved the promotion of 820 Deputy Superintendents of Police to substantive Superintendents.They include Ola Rosanla, Yusuf Abdulmumini and John Alesagba.
Others, whose promotions were approved by the Commission, were 1,922 Assistant Superintendents of Police, ASPs, promoted to Deputy Superintendents.
They Include ASP Chijioke Ogbodo, Divisional Police Officer, Umumba, in Enugu State, Arukwe Edward and Ozochi Amaechi Marcel, Area Crime Officer, Abakaliki, Ebonyi State201 Inspectors were promoted to Assistant Superintendent of police.
The Commission also approved confirmation of appointments of 42 officers of different ranks, approved acting appointment for another 73 and converted 1,060 Specialists to General Duty.
The promotions have been forwarded to the Inspector General of Police for implementation in a letter signed by Mr Musa Isitifanus, Permanent Secretary/ Secretary to the Commission.
Source: Naija News