LG poll In River State Will Be Peaceful, Wike Says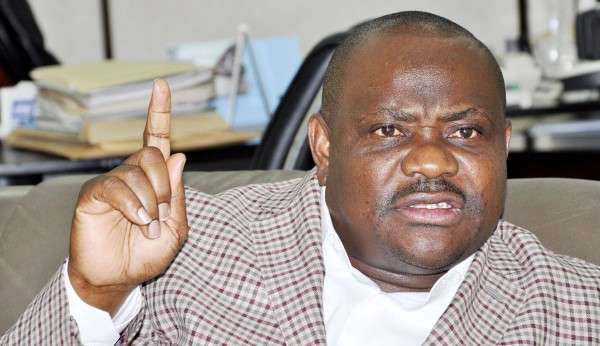 Governor Nyesom Wike of Rivers State has promise that the State heads of security agencies has assured him the state has adequate security measures in place to ensure a peaceful local council poll, Naija News Understands .
A media aide to the governor, Mr Simeon Nwakaudu, who made the statement on Today quoted Wike saying that government would "hold the security agencies professionally accountable should insecurity be experienced in the state in the course of the election.''
There are 23 local government areas, 319 electoral wards and 4,442 polling units in Rivers.The governor also urged community leaders and members of the public to be alert and report suspicious characters and movements in their neighborhoods to law enforcement agencies.
"Also, the security agencies have definite instructions to strictly enforce the restrictions on human and vehicular movement on election day and arrest any person or group of persons that violate this order.
"All those who have no official business with conducting the election should therefore stay away from the polling units after casting their votes or risk arrest and prosecution,'' he said.
According to the governor, there is no legal instrument stopping the conduct of Saturday's election in the state.
"As things stand now, we have no other choice but to conduct the local government election and allow democracy to settle and thrive once again at the grassroots and drive the development of our communities."I can confirm to you that the election will take place as scheduled in all the 4,442 units, 319 wards and 23 local government areas of the state as there is no legal obstacle significant enough to warrant otherwise.
"Let me therefore appeal to all registered voters to turn out in their numbers to vote for the candidates of their choice.
"This is a civic responsibility you must exercise in order to rekindle the touch of democracy, good governance and accountability in the local government system.