JUST IN: Gov. Wike sacks All Special Advisers except One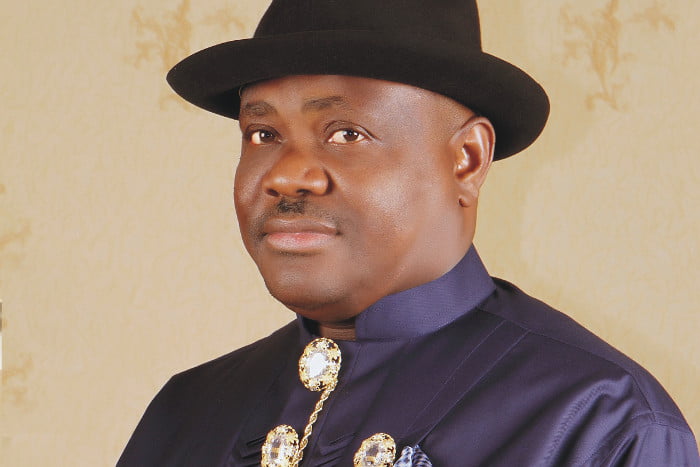 –Special Advisers to Governor Wike sacked
Rivers State Governor, Nyesom Wike, has today, Monday laid off all his Special Advisers (SA)of their appointments leaving the SA on Religious affairs.
A statement by Mr Simeon Nwakaudu, Special Assistant to the Governor on Electronic Media, said only the Special Adviser on Religious Affairs, Bishop Winston Iwo was retained.
The governor has however given no reason for the retrenchment of his Special Advisers.
Earlier, the governor had laid off the state's Executive Council on June 24.
READ ALSO: "All the Documents that Proved Amaechi's Corrupt Acts are Authentic" – Wike
With about wo years in office, Wike is yet to re-appoint new commissioners.
After sacking the commissioners, Wike then explained that his decision was to ensure better performance of the machinery of government.
Wike stressed that the dissolution was carried out at the right time after due consultation with the leadership of the Peoples Democratic Party (PDP) in the state.
"The dissolution was done to enable the machinery of government to move the state forward; this is when you know those who are loyal and those who are not loyal.
"There is no crack in government; we are working together. The dissolution was done in consultation with the leadership of PDP in the state,'' Wike said.
Wike included that his administration will work with those who are loyal while those who are not loyal will be ejected.
"Those who are not loyal will be shown the way out, those who are loyal will come back. When you are going into another dispensation, you have to put things in order," Wike said.
The governor, who also assured that his administration would continue to deliver on its electoral promises to the people, commended Bipi for his unwavering loyalty at all times.
"When people never gave us hope, Evans Bipi was reliable; Bipi is a very loyal and committed person," he said.
(NAN)