Gov. Ambode Pledges Support For Hosting Rights Of World Para Powerlifting Championship Bid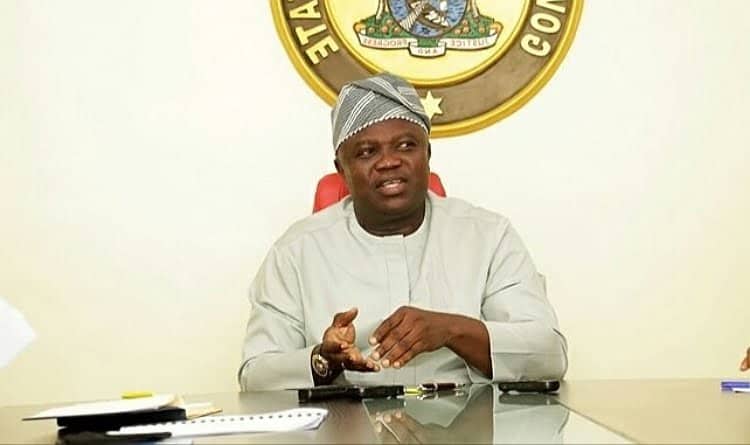 Lagos State would do all it can to ensure that Nigeria got the hosting right for the World Para Powerlifting Championships, the Lagos State Governor, Akinwunmi Ambode disclosed on Thursday.
While hosting the Minister of Youths and Sports, Mr Solomon Dalung, who led a delegation of members of the International Paralympics Committee (IPC) and the Nigeria Federation of Para Powerlifting to the Lagos House in Alausa, Ikeja,
the governor also pledged to invest more in sports.
Ambode who commended the of the committee and assured them that the championships would be used to reflect on the overall vision of youth development.
"Lagos State is ready and committed to host the championships. We have done so much in the area of sports and also sports for people with disabilities, this is part of our overall vision to use sports to develop the city itself,'' he said.
The governor who disclared that sport is very important in ensuring that young people are engaged and the society gets developed, added that he was more than ever committed to continue to support its development and create the enabling environment for it to thrive.
"Two third of the state's population is under the age of 35 and it is in our best interest to create the enabling environment for the youths to develop their talents, especially in sports and arts.
"We need to develop them mentally; it is not all about going to school. By creating recreational facilities, you are developing the whole mental framework of the youth,'' Ambode said.
Ambode said that in another few weeks, the ground breaking for the Maracana Stadium in Ajegunle area of the state would be done, while the construction work at Onikan Stadium was ongoing and will be ready in January 2019.
Dalung said the international delegation was sent to Nigeria to conduct training for the leadership of the Nigerian Para Powerlifting Federation (NPPF) and stakeholders on the responsibilities of the hosting rights for the 2019 World Power Paralympics Championship.
"Nigeria as a country is in the bid to host an international Paralympic Championships in Lagos, come 2019, and as part of the requirements for qualification.
"The international delegation is in Nigeria to also conduct training and inspect facilities,'' he said.