Why Imo APC Stakeholders Are Against Okorocha – Oyegun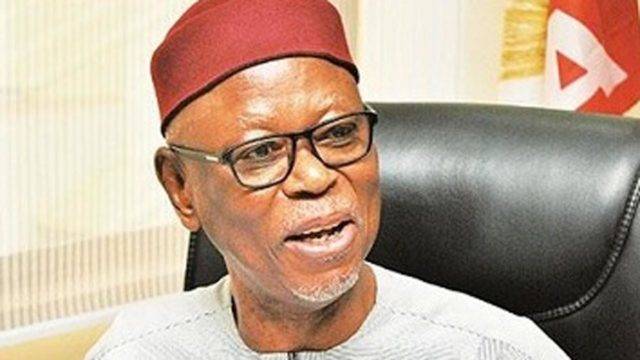 Do A Self Assessment – Oyegun Tells Okorocha
Chief John Odigie-Oyegun, the National Chairman of the All Progressives Congress, APC, while reacting to the in house crisis of APC in Imo State, has asked Rochas Okorocha, Imo State Governor, to assess himself as there is a united voice against him.
The party chairman made this statement while speaking with newsmen on Sunday, while responding to the allegation of Okorocha, that his travails in the hands of some party stakeholders in his state were the handy work of the APC National Chairman because he was against the tenure elongation of Oyegun.
Odigie-Oyegun said while he would not want to go into details with respect to the issue, "there is a united voice against the governor."
The party chairman equally wondered why Okorocha, who was not even the most vocal opponent of the "so called" tenure elongation, was the only one who is being allegedly singled out for a witch-hunt.
Odigie-Oyegun said Okorocha, "wasn't the strongest force behind the objection to tenure elongation so why is his case different? I don't think it is necessary to go into the details."