Boko Haram Kills Five Soldiers In Borno Ambush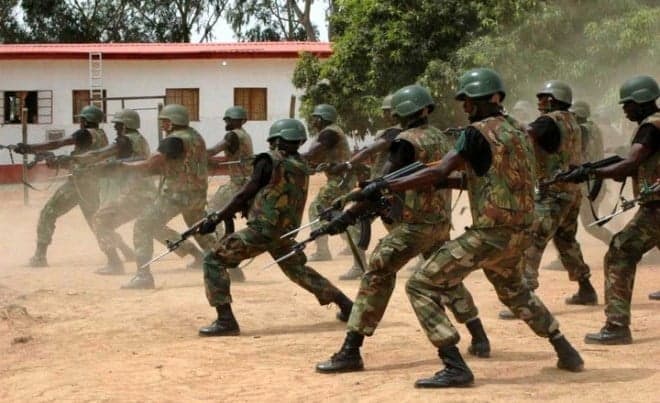 Soldiers Kill Boko Haram Attackers In Borno State
The Nigerian Army has has revealed its troops survived an ambush attack by Boko Haram terrorists in Borno state on Thursday.
Five soldiers however paid the ultimate price in the clash with the terrorists while those wounded are receiving treatment.
The statement by the  director of army public relations, Brigadier General Texas Chukwu, also revealed that several of the terrorists were killed by soldiers during the gun battle.
"Troops of 271 Tasks Force Battalion deployed in Operation Lafiya Dole today Thursday 31 May 2018, while on clearance operation along Pridang – Bitta in Gwoza Local Government Area of Borno State, fought through an ambush staged by elements of Boko Haram Terrorists."
"During the fight troops ran into Improvised Explosive Device (IED) buried along Pridang – Bitta road by Boko Haram Terrorists before encountering the ambush."
"In the fire fight that ensued, the gallant troops fought through the ambush, they neutralized several Boko Haram Terrorists, while others fled with gunshot wounds."
"Sadly, five military personnel paid the supreme price as a result of the Improvised Explosive Device attack."
"The remains of the deceased personnel have been promptly evacuated to 7 Division Medical Services and Hospital."