Nigerian Police Recovers Over 4,000 Fire Arms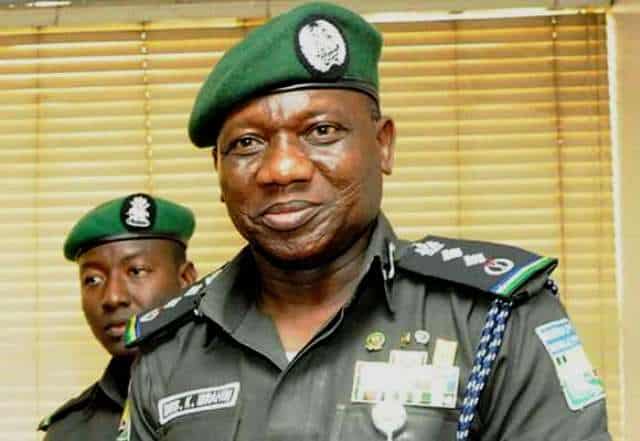 IG Of Police, Ibrahim Idris Announces The Retrieval of More Than 4,000 Fire Arms Across The Country
The Nigerian Police has recovered more than 4,000 prohibited firearms across the country, Inspector-General of Police (I-G), Mr Ibrahim Idris, disclosed.
This is in line with the directive issued by Police Chief to Commissioners of Police of State Commands and the Federal Capital Territory to commence the recovery of prohibited firearms in the country.
The categories of the prohibited arms include artillery, apparatus for the discharge of any explosives of gas diffusing projectile, rocket weapons, bombs and grenades, machine guns and machine-pistols and military rifles.
Others are calibers 7.62mm, 9mm, .300 inches, revolvers and pistols whether rifled or unrifled (including flint-lock pistols and cap pistols), pump action gun of all categories and any other firearms/lethal weapons fabricated to kill.
Idris, who was speaking  at the monthly meeting with commissioners of police and above, said the exercise would reduce the level of criminality and violence in the country.
He also commended all assistant inspectors-general of police and commissioners of police of commands for their roles in the recovery of prohibited firearms.
As regarding the 2019 general elections, he said that the police had major roles to play in providing security for hitch-free elections.
"Every police officer should consider it a duty to the service of this country," he said.
The police boss restated the organisation's commitment to provide adequate security for Nigerians by enforcing the country's laws.
Meanwhile,  the Independent reports that the Nigeria Police Force said that 100,529 officers had been promoted since Idris' assumption of office.
The Spokesman for the force, ACP Jimoh Moshood, who disclosed this at the I-G monthly meeting with commissioners of police and above noted that the officer cadre were 4,959 while inspectors and rank and file were 95,570.