Court Orders Reinstatement Of Sambo As Sokoto State Auditor-General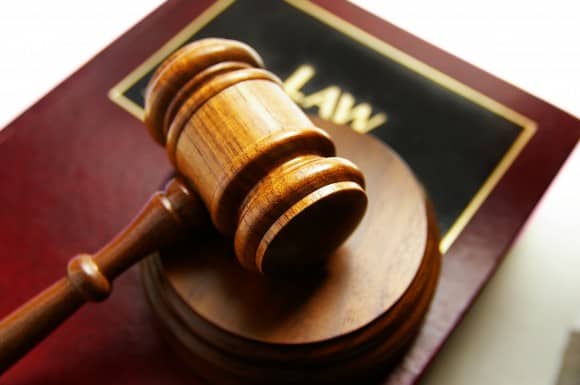 Sambo Was Sacked Illegally – Justice Damlak
Sokoto State former Auditor General, Sambo Nawawi, has been ordered by the National Industrial Court sitting in Sokoto, to be reinstated immediately, and be paid all his outstanding entitlements by the state government.
Nawawi had filed a suit challenging his wrongful, premature retirement before reaching the statutory 60-year retirement age, according to legal provisions for Auditor General.
Justice Kiyashot Damlak, in his ruling, held that the constitution had made specific terms of retirement for office of the Auditor General.
Damlak said specific lawful provisions cannot be altered with general provisions, noting that laws are not ambiguous.
He stressed that Sokoto State's laws and subsequent modifications were all voided, as the Constitution supersedes all provisions.
He said the case was instituted in November 2016 from Kano Division before it was transferred after establishment of Sokoto Division in 2017.
"Based on testimonies and exhibits before me, the Claimant was wrongly retired from active service at the age of 52 after 35 years in service in 2016," Justice Damlack said.
He granted all the prayers of the claimant and ordered his immediate reinstatement to office as state's Auditor General, and payment of all salary and entitlements.
He further declared his retirement as unlawful, set aside all retirement papers and correspondences; adding that his lawful retirement should be 2024, as his biological date of birth is October 18, 1964 and awarded no cost.
Nawawi, through his counsel, Sufi Basheer, had argued that his appointment was wrongly terminated before he reached the stipulated 60 years of age contained in Auditor-General's appointment rules.
Basheer argued that mentioned laws, interpretations and modifications to defend the action was misrepresentation of statutory facts as relevant law had been in place that governs Auditor General service.
He prayed the court to reinstate his client, arguing that the general civil service rules are not applicable to Auditors-General's position.
The respondent counsel, and Sokoto State Attorney General, Mr. Suleiman Usman (SAN), who represented the state government had argued that laid down procedures were adhered to as the law provided that civil servants should reach 60 years of age or 35 years in service.
He argued that the civil service rules were general and binding on all civil servants.
Usman, who is the state Commissioner for Justice, said the law mentioned by the claimant was old, as new ones had been formulated in 1999.