PDP Would Die On July 14 In Ekiti – Aribisogan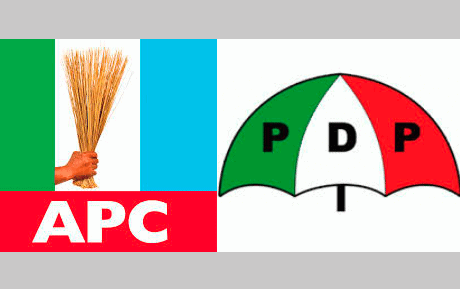 Hon (Chief) Gboyega Aribisogan, the minority Leader of Ekiti State Assembly says he is convinced that the All Progressive Congress (APC) would celebrate the death of People's Democratic Party (PDP) in the forth coming July 14 elections.
Aribisogan said this to newsmen while meeting leaders of APC in Ijesa Isu Ekiti in Ikole Local government area of Ekiti State, where they described the PDP as a very sick patient sentenced to death based on self-inflicted injuries.
According to him, "the PDP is like a walking patient that is roaming the streets with severe injury and diseases, no amount of analgesics or miracle can save it from passing out on July 14.  Ekiti people have resolved to stop the hyena and its unborn jackal from roaming the streets as from July.
"They have resolved to bring back honour, integrity and selfless service to the state. They have decided to stop the hunger, deprivations, and pestilence the PDP has brought to Ekiti in the last four years. No amount of propaganda or gerrymandering can change the wind of change that is currently blowing. The APC is the alternative government now in Ekiti, and it will become a full-fledged government in October this year," he said.