Breakdown Of How Obasanjo's $16Billion Power Deal Was Reportedly Spent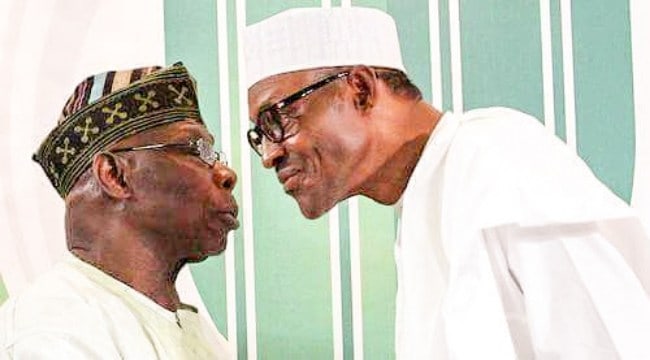 Breakdown Of $16bn Power Fund
The drama between President Muhammadu Buhari and former president Olusegun Obasanjo over the 16billlion dollar (N1.2 trillion)  power fund continues as a report reveals that 27 companies  benefited from the deal.
The report made available by Nation Newspaper, revealed details of the investment in the National Integrated Power Project (NIPP).
Naija News learnt that only N360.7billion had been paid to the contractors as at the time Obasanjo left office. The administration also spent N273.65billion on Power Holding Company of Nigeria from 1999 to 2007.
President Muhammadu Buhari had accused former President Olusegun Obasanjo's administration of wasting $16b on power.
Obasanjo however replied that he was never indicted, adding: "The answer is simple: The power is in the seven National Integrated Power Projects and eighteen gas turbines that his  successor who originally made the allegation of $16 billion did not clear from the ports for over a year and the civil works done on the sites."
The report said: "Further investigations also revealed that a National Integrated Power Project is currently apace in six zones of the country for which about N1, 230,949,066,528.99 was committed by the Federal Government.
"The projects were also at different levels of completion but as at the moment of this report, N360, 714, 147, 700.03 has been paid out to contractors, leaving a balance of N870, 234, 918, 828.06 yet to be paid, pending the completion of the project.
"After an in-depth investigation and rigorous check on all documents relating to these contracts, the payments made so far, and the contractors handling the project, it is impossible to draw a nexus between the former President or any individual or companies associated with him and the proceed accruing from the contract payments."
On the defunct Power Holding Company of Nigeria (PHCN), the report claimed that about N273.65billion was released to the agency between 1999 and 2007 for its day-to-day activities.
Also, the PHCN separately received N22.297billion and 162,467.57billion; $445.244.630.07million; Euro 20, 105,436.31million; and £8,987,322million for about 27 contracts on electricity generation and transmission.
The report adds:
"On the issue of NEPA (now the Power Holding Company of Nigeria), investigation has revealed that between 1999 and 2007, over N273.65billion has been received by the institution and not N521billion as alleged. This appropriation is for its day-to-day activities, including generation of electricity, its transmission and distribution to the people of Nigeria.
"Investigations have also revealed that various contracts in relation to generation of electricity transmission were awarded which amounted to N22.297.162, 467.57billion; $445.244.630.07million; Euro 20, 105,436.31million; and £8,987,322 million.