Senator Omo-Agege Resumes In Senate As Promised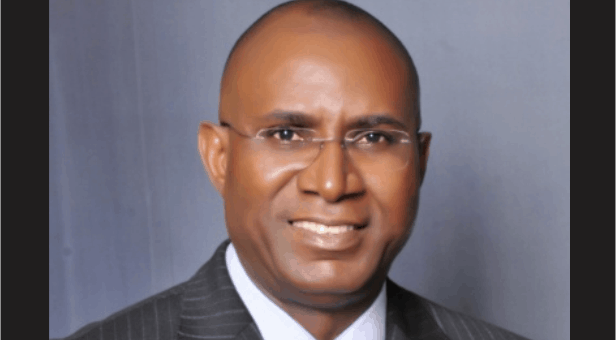 Senate To Allow Omo-Agege Resume Legislative Duties
The Senator representing Delta Central, Ovie Omo-Agege, who was previously given a 90 days suspension from the Senate, will be allowed to resume his legislative duties in accordance with a court ruling, the Senate said late Monday.
In a statement by its spokesperson, Sabi Abdullahi, the Senate said it has been briefed by lawyers on the court judgement nullifying Mr Omo-Agege's suspension.
Naija News recalls that Omo-Agege himself had vowed to resume the senate today inspite of the appeal made by the Senate President, Bukola Saraki, stating that the appeal has not been granted.
Justice Nnamdi Dimgba of the Abuja Division of the Federal High Court nullified the suspension of Mr Omo-Agege last week Thursday.
Mr Dimgba said the Senate's decision regarding the suspension, as well as the pattern adopted by the National Assembly, was constitutionally defective.
Following the judgement, an aide to Senate President Bukola Saraki, said the Senate has approached the court to appeal the ruling and institute a stay of execution.
In its statement late on Monday, the Senate said it would allow the senator resume in obedience to the court order.
"The Senate leadership has been briefed by our lawyers on last Thursday's judgement of the Federal High Court, Abuja, on whether the Senate has the legal authority to suspend a member for certain misconduct or not.
"We have equally filed an appeal against the judgement of the court and a motion for stay of execution of the judgement at the Court of Appeal.
"As an institution that obeys the law and court orders, the Senate has decided that it will comply with the judgement of the Federal High Court and do nothing to stop Senator Ovie Omo-Agege from resuming in his office and at plenary from tomorrow May 15, 2018, pending the determination of the application for stay of execution.
"The Senate has been advised that since the motion for stay of execution of the Thursday (May 10, 2018) judgement shall be heard and possibly determined on Wednesday, May 16, 2018, we shall therefore respect the subsisting High Court judgement and await the appellate court's decision on the pending motion."