20 Students Hospitalised 2 Others Missing As Police Invade Osun Poly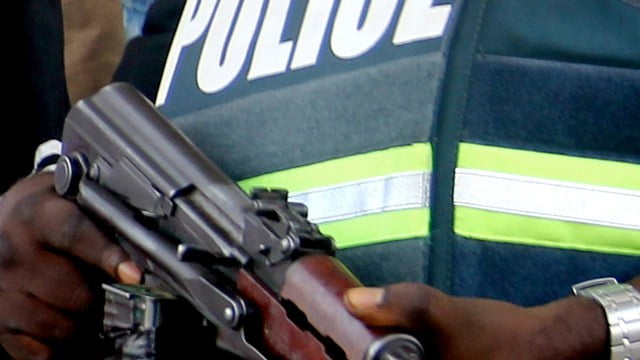 After some police operatives invaded the school, No fewer than 20 students of the Igbajo Polytechnic, Igbajo, Osun State, have been hospitalised.
Punch reports that the Police tear gased students who were reportedly seating for their exams.
Reports has it that students went into the town, attacked and burnt down Igbajo Police Station after news news spread that one of the victims had allegedly died.
A student of the school, who spoke on condition of anonymity, said a simple situation that was badly managed by the police led to the riot. He added that while two students have not been accounted for, three others are still grappling for life in coma.
"There has been a misunderstanding between the management of the school and the rector. The rector has also been facing hard times from the students, who have refused to allow him take any courses.
"So, the difficult times probably made the rector to deploy the police in the school on Friday. Whereas in Igbajo Polytechnic, we have never had exams with such heavy security presence; we are non-violent.
"Many students were scared when they saw policemen from the Igbajo division laying siege to the school on Friday, while they were sitting their final papers.
"The exams were going on when the policemen saw some students wearing black clothes; they were coming into the school compound. The policemen challenged the students, who ignored them. The next thing the police did was to fire tear gas directly at the students. It was a terrible situation. We have a lot of asthmatic patients in the environment and many of them are always with their inhalers. Immediately the gas went off, many of them fell down." he said.
The student noted that after some time, the student leaders mobilised and got vehicles to take the injured students to hospitals, adding that news later spread that one of them had died.
He said the undergraduates fought back by throwing stones at the policemen, who retreated.
Source: Naija News