82 Year Old Woman Killed By Son, Removes Eyes, Heart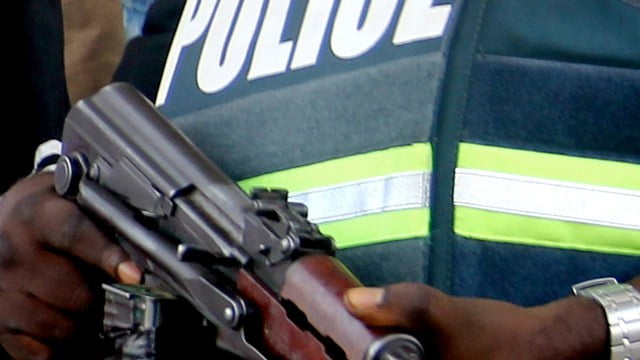 Man Allegedly Kills 82 Year Old Mother, Removes Eyes, Heart
A 52 year old man, Christopher Okadigbo, alongside his accomplice, Ameke Udolu, has been arrested by the Anambra State Police Command for allegedly killing his 82 year old mother, Roseline Okadigbo.
Mr. Innocent Okadigbo, the first son of the deceased, while speaking on the incident to newsmen, revealed that he had a strong suspicion that his younger brother's motive was to use their mother for ritual.
Innocent revealed that the deceased had earlier reported to him before her death about the suspicious moves of Christopher and Udolu around her apartment.
He said, "My mother told me on the telephone that my younger brother, Christopher, came to her apartment with one Ameke Udolu and they were moving round and making comments that were suspicious.
"My mother added that she was afraid of staying alone in her house due to the kind of utterances she overheard from the two men.
"In less than 24 hours after my mother's apprehensive telephone call to me, I received another call from one Pius Aniefule that my mother was found dead in a pool of blood.
"Minutes afterwards, my brother, Christopher, who stopped relating with me since 1999 also called to inform me about the incident, claiming that he travelled to Minna, Niger State, from where people at home broke the news to him.''
Mr Ignatius Aghadinuno, the President General of Nando community, said he met the deceased's corpse on the ground.
"Because of the massive beating Udolu had received, I pleaded with the people not to lynch him. I invited security operatives who later arrested Udolu," he added.
He said Christopher was later caught hiding in the home of a native doctor close to the community before he was handed over to the police.