Vice President Yemi Osinbajo Is A Beneficiary Of Corruption- PDP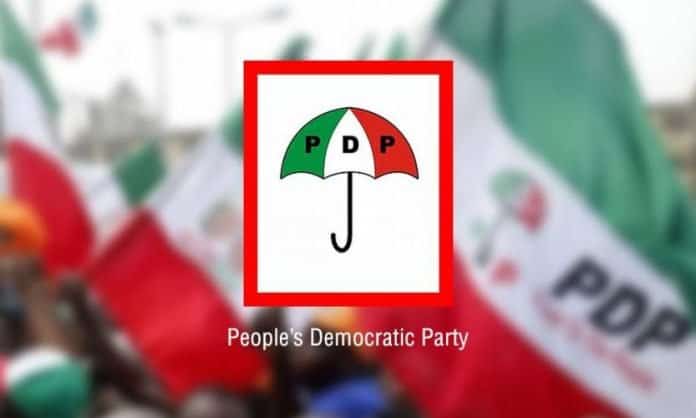 The Peoples Democratic Party has accused Vice-President Yemi Osinbajo of being a beneficiary of corruption.
Kola Ologbondiyan, spokesman of the party, said this in reaction to recent accusations by the vice president on the party.
At the All Progressive Congress ward congress in Eti-Osa local government area of Lagos on Saturday, Osinbajo said the current administration would not steal money like the previous one.
But Ologbondiyan said Nigerians, particularly the younger generation, were disappointed in Osinbajo for "allowing himself to be used to divert public attention from the impunity and corruption that has saturated the All Progressives Congress-led federal government".
"We note that Vice-President Osinbajo has refused to heed wise counsel and accord respect to his office by desisting from such unguarded comments only because he has been sucked in and entangled in the propaganda, deception, impunity and sleaze that not only brought the administration to power, but have become its trademark in the last three years," he said in a statement.
"We specifically invite Nigerians to note that all the assertions by the vice-president, especially on the performance of the Buhari administration as well as his allegations and bandying of figures against the opposition, have remained unsubstantiated.
"Moreover, Nigerians have noted that Prof. Osinbajo, in his 'sanctimony,' has been silent on the exposed corruption under the Buhari administration, including the leaked memo detailing N9tn corrupt oil contracts at the NNPC, exposed sleaze in oil subsidy deals, diversion of Internally Displaced Persons' intervention funds.
"These include the probe of a misappropriated N18bn in the National Emergency Management Agency under his direct supervision as well as other looting in government agencies such as the National Health Insurance Scheme.
"The Vice-President is also ominously silent about the prevailing high-handedness and human rights violations and the aloofness of government resulting in daily bloodletting in various parts of our country."
He advised urged Osinbajo to retreat to the inner room, and conduct a soul searching.
He said the Vice-President should also note that propaganda and false accusations would not save the APC from "its incompetent administration from the resolve of Nigerians to kick them out, come 2019."