Lady Narrates How She Was Gang Raped By Seven Men Inside Gutter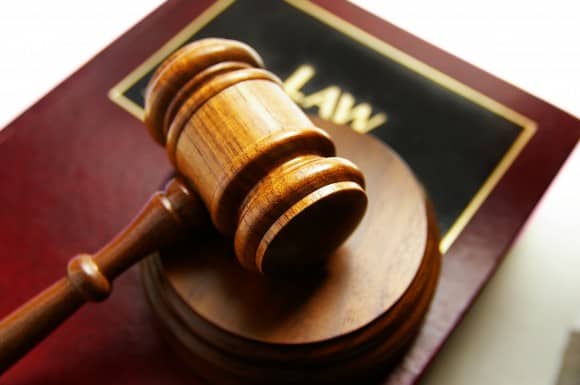 Seven Men Gang Rape Woman Inside Gutter
A lady who was allegedly ganged raped by seven men inside a gutter along airport road in Ikeja, Lagos State has narrated the painful incident in the court.
The woman whose name is withheld, revealed in court that the incident of the gang raping took place in April 2014 and led to her relocating to Port Harcourt because of reactions been put up by her neighbours.
She further stated that after the gangs raped her, her phone, money and other valuable items were collected from her before telling her to run.
Lagos State prosecutor, Monisola Osibogun led the victim in her narration.
She said, "The fourth defendants namely Tochukwu Ilom, Confidence Oziegbe, Simeon Peter and Nnemeka Ugochukwu, tied my legs to the flower, the third defendant used his cutlass on me, tied my hands and pushed me into the gutter.
"While inside the gutter, the first defendant pulled his pair of trousers, held on to my neck and raped me. He slapped me and said I should stop looking at his face.
"The seven of them all took turns to rape me inside the gutter; with my hands and legs tied, the second defendant collected my phone and purse, he then asked me the actual amount that was in the purse.
"After they finished raping me, they untied me and I struggled out of the gutter. I was going naked when the first defendant asked me to come back and put on my trousers.
"Because of the fear, I wore it wrongly and left, then the first defendant called me back and pointed a gun at me and said I should wear my trousers properly. When I started running, I saw three people pursuing me and I started running back and met the first defendant at the same spot and he said 'you this useless girl where are you going to.'
"I told him that I saw three men running after me, he then showed me another way to take. At that point when I was running I heard my sister calling me, immediately I ran towards her, I saw her with a policeman and I fainted.
"After I fainted, I found myself at Igando Police Station. When I woke up, I saw the first defendant and I told the policeman, this is one of the boys that raped me, but he denied that he was the one, the policeman pulled his pair of trousers and discovered that there was blood on his private part.
"I was invited to State Criminal Investigation and Intelligence Department, Panti, where they brought seven men, but I was only able to identify these four, because I did not know the other three. After pointing out the four defendants, I was taken to two different hospitals, where I spent one month."
The accused persons, however, pleaded not guilty to the charge. The judge ordered that they be remanded in prison, before adjourning the case for further hearing.