NAF Receives Combat Helicopters From Russia To Battle Insurgency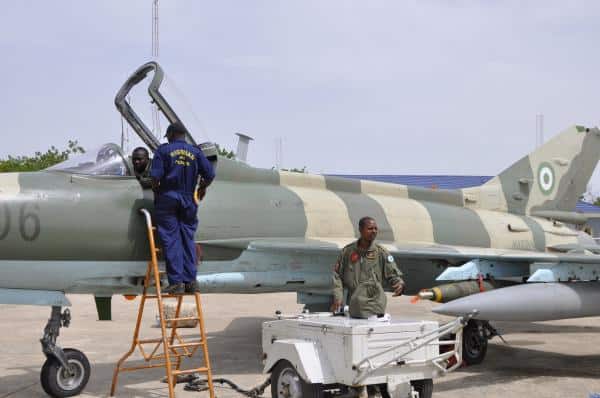 NAF Takes Delivery Of Two New Combat Helicopters From Russia
The Nigerian Air Force (NAF) has received two Mi-35M combat helicopters from Russia, as part of efforts to battle and end insurgency in the country.
The new air craft was received by the chief of aircraft engineering,  Abdulganiyu Olabisi, at NAF headquarters, yesterday in  Makurdi, Benue state capital.
He said the federal government ordered for the weapon in order to to tackle the crisis in various parts of the country.
He added that NAF is aware of the current security situation in the country and is doing everything within its power to ensure the crises is brought to an end.
"The helicopters in a few days from now will be assembled," Olabisi said.
"We are happy that we have a team of Russian engineers who are going to assist in assembling these helicopters.
"Thereafter, they will be taken to Kaduna where they will be officially inducted as part of the 54th NAF Day celebration."
He said the helicopters will be used in conflict zones of the country.
Olatokunbo Adesanya, director, public relations and information, NAF headquarters Abuja, said the helicopters will "go a long way" in enhancing the security of the nation and enhancing the NAF operational capacity.
He added: "We took delivery of two in December 2016. Those two are already deployed for operations and we have seen them recording a lot of feat in the counter insurgency fight in the north-east.
"These two that have been received today (Monday) are also going to be assembled after which they will be test-flown and once they are test-flown, they will be inducted in Kaduna."