Benue Government Sues Miyetti Allah Over Killings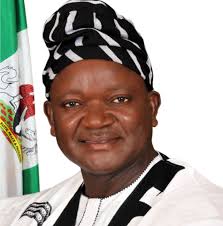 Killings: Benue Govt Sues Miyetti Allah
The Benue State government has sued the leadership of Miyetti Allah over repeated killings of innocent citizens in the state.
Governor Samuel Ortom revealed this, yesterday, after the state government dragged the group before a High Court in Makurdi, on allegations of murder and widespread violence across 14, out of the 23 local councils of the state.
Naija News learnt that Ortom disclosed this at the Government House when he briefed reporters on the new security approach to curbing repeated killings in the state and faulted alleged inaction of the security forces to arrest the group for purportedly threatening violence; an act he claimed resulted in the multiple deaths since 2018 began.
The state government had, in 2017 petitioned the Federal Government, as well as the heads of the Nigeria Police Force and the Department of State Service.
The state government also called for the arrest of the President of Miyetti Allah, Abdullahi Bodejo, and his secretary, Alhassan Saleh, who were accused of issuing the threats during a press conference in June 2017.
But, Saleh has since denied the allegation and distanced the association from the recent killings in the state. He said they had warned the Benue State government against implementing the anti-open grazing law as it would generate a lot of confusion in the state.
"We told him (Ortom) that look; you can't go by that way. The reality is that you cannot proscribe pastoralism overnight. It is going to be a process that has to encompass policies and programmes that would take a period of time.
The implementation of the anti-open grazing law in Benue has been greeted by a series of attacks on some communities in the state, with several lives lost since the beginning of 2018.
While the killings have persisted, no few than 30 persons were killed in separate attacks on some communities in the state last week.