I Was In The UK Not US-Kachikwu Corrects Sanusi Over Investors' Summit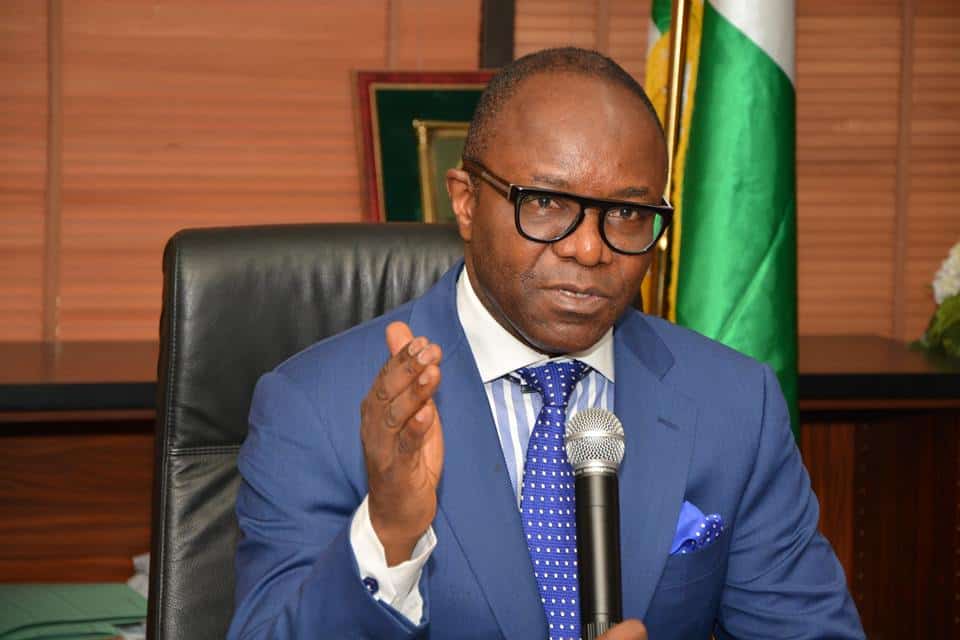 Dr Ibe Kachikwu, the Minister of State for Petroleum Resources, has denied the claim made by The Emir of Kano, Alhaji Muhammad Sanusi, that he was in the U.S and refused to attend an investors' summit.
Alhaji Muhammad Sanusi had accused the Minister of Petroleum and others of snubbing the Nigeria-US summit even though they were in the United State.
The spokesman to the petroleum minister, Mr Idang Alibi, said Kachikwu was at another investors meeting in the UK.
"The office of the Minister has recently been beleaguered with various media reports concerning the absence of the Minister of State at the recent US-Nigeria Investment Summit held in Washington, DC.
"It is important to note that Kachikwu was not in the United States of America as reported and was not billed to attend the summit.
"He was in the United Kingdom where he had just concluded the facilitation of a key investment meeting between President Muhammadu Buhari and the Royal Dutch Shell plc. led by the CEO, Bernardus Van Beurden, in London.
"He is committed to delivering the major aspirations of the #7BigWins of which Business and Investment Drive is a key theme".
Finance minister Kemi Adeosun and CBN governor Godwin Emefiele, on their part claimed that they were never confirmed they would attend the Summit in Washington, as they had other engagement at the IMF which coincided with their official engagement.
The summit was organised by the Embassy of Nigeria in the United State and the absence of Adeosun and Emefiele sparked criticism from the Emir, who described the absence of government officials as carefree attitude to investment opportunities.
"I attend the IMFC which is the highest decision-making body of the IMF. My primary role here as well as having the Nigerian hat on is to represent 23 African countries. So one of the things I have to do is to issue a statement on behalf of those 23 which includes most of the Anglophone countries: South Africa, Mozambique, Tanzania," Adeosun said on Sunday.
"So, my primary role here, as well as having a Nigerian hat on is to represent the 23 African countries. There has been some controversy about the scheduling I wasn't due at any event.
"I was here as a governor of the IMF and member of IMFC to represent those 23 African countries and that schedule is what I must adhere to," Adeosun explained.
Emefiele said the meetings in the IMF as well as the meeting at the World Bank takes pre-eminence over the investment summit. He added that he wasn't consulted when the programme was organised.
Download NAIJA NEWS app: