We Are Working With Ex-Presidents To Deliver Nigeria From APC- Secondus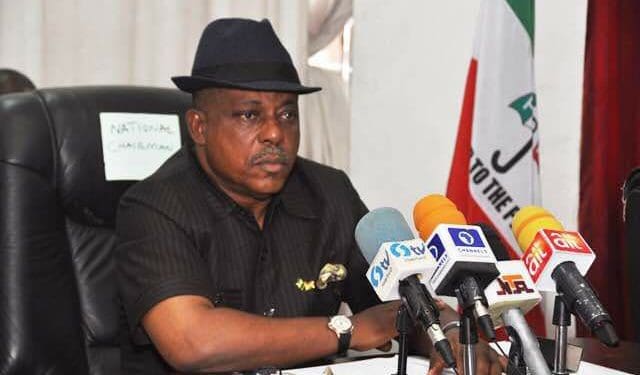 PDP Vows To Displace APC In 2019
The national chairman of the People's Democratic Party, Uche Secondus, said they are working with other interest group to ensure success in the forthcoming 2019 elections.
Secondus said this yesterday at an emergency national executive committee (NEC) meeting of the People's Democratic Party.
He said the consultations they had proved useful and would in the future work with more consultation to displace the All Progressives Congress (APC) in 2019.
Secondus noted that the PDP had to do everything possible to ensure that they broaden their scope, open doors for ideas for a more robust democratic process to flow in.
"Our consultations have taken us to meet with various interest groups, who are willing to do business with us," he said.
"I can report to you that it has been very fruitful. We expect in the coming days to have a broader political family, working hard to rescue this democracy and our beloved country from the hands of APC."
He said the PDP is also joining hands with all former presidents and former leaders of Nigeria to ensure that in 2019 a better government is formed in the interest of the nation.
Secondus called on members of the party and other political parties to join forces to rescue power from the APC.
"We, therefore, invite our brothers, sisters, youths and women from other political parties in this platform to join us to rescue our country that is in distress, socially, politically, economically and security-wise," he said.