Afenifere Asks Malami To Resign For Defending Boko-Haram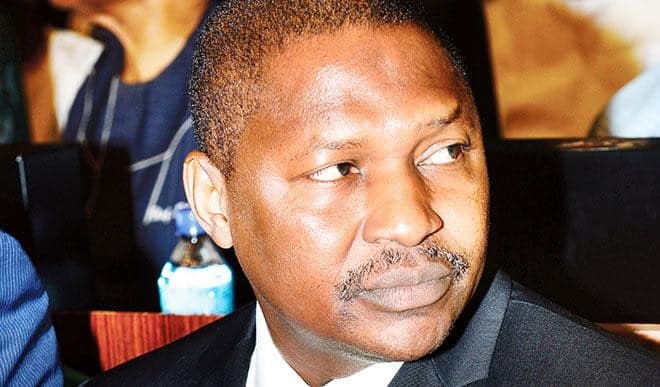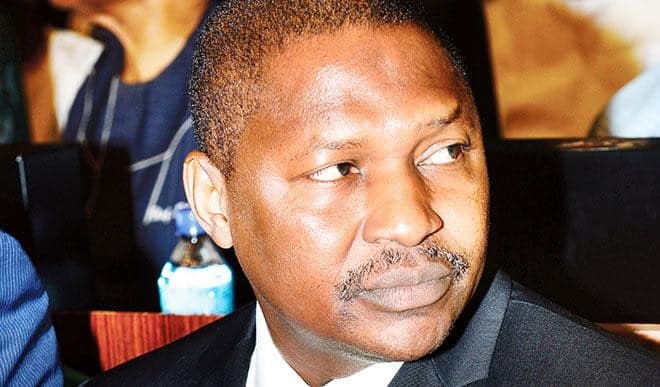 Yoruba socio-cultural organisation, Afenifere, has described the Attorney General of the Federation (AGF), Abubakar Malami, as spokesman for Boko Haram insurgents and called for his immediate resignation.
The group was reacting to Malami's open expression of disappointment with the International Criminal Court (ICC) investigations against Boko Haram and the Nigerian Military.
Malami had on Thursday in Abuja when he hosted the new ICC President, Justice Chile Ebro-Osuji, described the investigations as worrisome.
He had said, "Presently, the ICC has escalated the eight potential cases against Nigeria, six against the Boko Haram and two against the military, from the initial preliminary examination to preliminary investigation.
"This is worrisome, as Nigeria has demonstrated beyond doubt, and in absolute cooperation with the ICC, that it is willing and able and, as a matter of fact, it is indeed arresting, investigating and prosecuting anyone that commits an offence that falls within the Rome Statute of the ICC.
"The above being the case, Nigeria views the escalation of the eight potential cases as uncalled for in the circumstance."
But responding on Friday, Afenifere, through its secretary, Yinka Odumakin, accused the AGF of now functioning as both Nigeria's number one law officer as well as Boko Haram spokesman.
Odumakin said, "If the ICC is Investigating Boko Haram, are they investigating the North and by extension, the Federal Government of Nigeria?
"This could have been a Freudian slip, but since we have not seen a denial from Malami, it means he is no longer the AGF of Nigeria, he can't be the nation's AGF and be speaking on behalf of Boko Haram, he should therefore resign.
"For the Attorney General to turn his office to the media department of Boko Haram is almost unheard of and Nigerians should be worried about this. In recent times, we have seen notorious Boko Haram kingpins being set free by the courts and the government has released hundreds of Boko Haram into the system."
The Afenifere spokesman also expressed worries of alleged payment of £3 million to the terrorist group by the Federal Government for the release of some Chibok schoolgirls, many of whom are still in captivity.
"In 2013, the sect nominated the President as their negotiator, though he rejected the nomination, he was to later say any attack against Boko Haram was an attack against the north. Now, is what Malami doing now a continuation of that policy?" he asked.