2019 Election: Atiku Group Reacts To Buhari's Second Term Declaration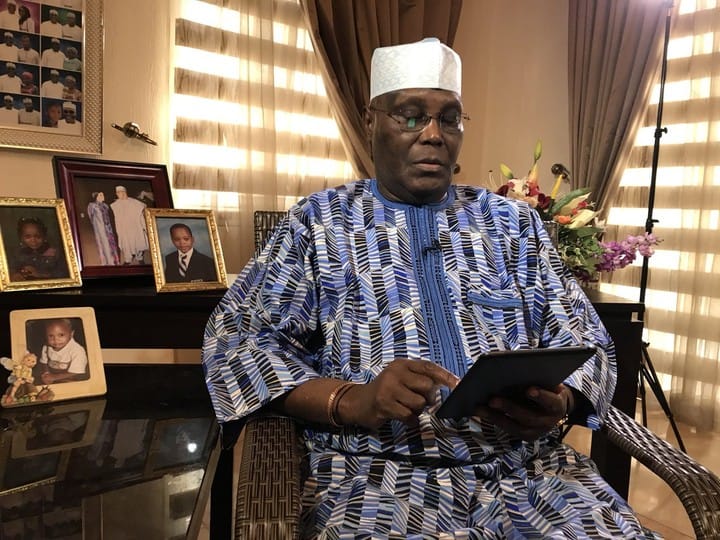 We Are Not Moved By Buhari's Second Term Bid – Atiku Political Group
A political group, Atiku Abubakar Grassroots Ambassadors of Nigeria, which supports former vice president and a Peoples Democratic Party presidential candidate hopeful, Atiku Abubakar, has revealed that their is no surprise in President Mohammadu Buhari's decision to run for a second term in office.
Mr Ferguson Okpala, the group's National President, made the revelation in an interview with the News Agency of Nigeria (NAN) in Awka on Tuesday.
The group's national president said the Atiku movement is not moved by the announcement and noted that the opposition must nominate the right candidate if it wished to have a robust contest in the next election.
"For us, the decision of President Buhari to seek re-election is a good one, it is his personal decision and right; nobody should deny him that.
"But we are not worried about that, it is even good for us because we know one of our likely opponents.
"Nigerians are wise enough to elect the leader they want.
"What we are asking for now is that the Peoples Democratic Party (PDP) should do the right thing by giving Atiku the party's presidential ticket because he is the only one that has the reach, credibility and capacity to face Buhari," he said.