Air Force Plane Crash Lands In Kaduna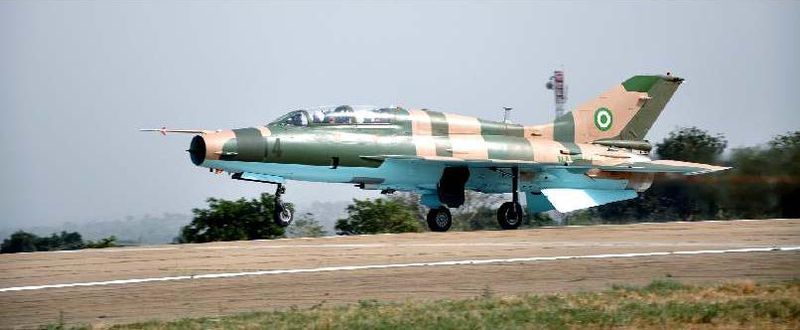 An aircraft, belonging to the Nigerian Air Force (NAF) on Monday, crashed in Kauran Dawa village in Lere Local Government Area of Kaduna State.
The aircraft is used for training purposes and the pilot only sustained minor injuries after crash landing the plane, Naija News understands.
The crash was confirmed in a statement yesterday by the Director of Public Relations and Information, Air Vice Marshal Olatokunbo Adesanya.
According to the statement, the Air Force authorities have ordered an investigation into the crash of the Diamond 40 Trainer Aircraft which was on a solo mission as part of the flying training at the 401 Flying Training School in Kaduna.
The statement reads:
"Nigerian Air Force (NAF) student pilot has force landed a Diamond 40 Trainer Aircraft on the outskirts of Kaduna while on a solo mission, as part of flying training at the 401 Flying Training School, Kaduna."
"The incident, which took place March 19, 2018, was as a result of an airborne emergency that could not enable the pilot fly the aircraft back to the base.
"He therefore force landed the aircraft but with minimal damage to it.
"However, the student pilot, who was the only one on board, suffered minor injuries and is already receiving treatment at the 461 Nigerian Air Force Hospital, Kaduna.
The Chief of the Air Staff, Air Marshal Sadique Abubakar, has immediately directed the constitution of a board of inquiry to determine the exact cause of the incident while efforts are ongoing to recover the aircraft."