Buhari Disagree With Oyedepo Over Defections From APC To PDP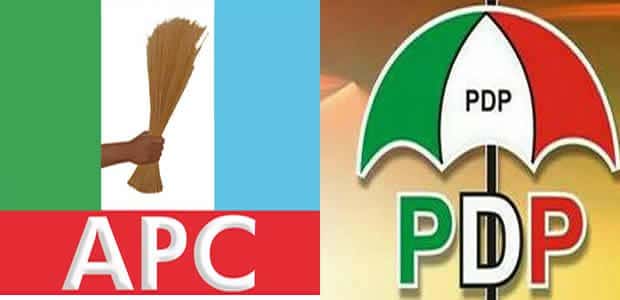 The Kwara state chapter of the All Progressives Congress, (APC) has denied reports that any of its members defected to the Peoples Democratic Party.
The Publicity Secretary of the APC in Kwara State, Alh. Suleiman Buhari made the clarification in reaction to claims by the Kwara state chairman of the PDP, Chief Iyiola Oyedepo that some members of the APC at Alanamu ward in Ilorin West Local Government Area of the state had defected to the PDP.
Naija News recalls that Chief Oyedepo, had during the visit of executive members of the party in the North Central Zone led by Theophilus Dakas, claimed that no fewer than 800 members of the APC in the state had defected to the opposition party.
But Buhari in a statement said Oyedepo's claims are false and misleading.
He said, "What happened was that the North-Central Zonal leadership of the PDP visited Kwara State and a factional chairman of the PDP in Kwara State, Mr. Iyiola Oyedepo, decided to entertain his guests with a stage-managed and choreographed political drama of defection. Indeed, there was no defection.
"Dr. Hanafi Alabere, who was said to have led the defection, is not one of us. The man is also not part of us. The drama of defection anchored by Iyiola Oyedepo would have made huge sense if it portrayed the movement of the PDP members from one faction to the other within the PDP."
"The APC wishes to declare that the Kwara PDP lacks the pull factor. Therefore, there couldn't have been defection of the APC members to the PDP.
"The general public should be reminded that the chairmanship seat of Mr. Iyiola Oyedepo is still the subject of factional battles."