Newly Recruited Teachers Can't Write Acceptance Letter – El-Rufai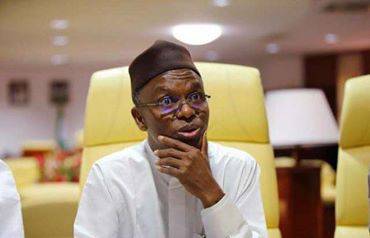 Governor Nasir el-Rufai of Kaduna state has made a shocking revelation in which he said some of the newly recruited teachers in the state couldn't write their own acceptance letters.
The governor therefore concluded that such people did not write their qualifying exams themselves and were therefore unqualified.
El-Rufai said this on Thursday while speaking at a roundtable discussion on governance which held in Abuja.
"Even some of the new teachers we tried to recruit tried to game the system", the governor said.
"We gave those that passed letters of appointments and a plain sheet of paper to write a simple letter of acceptance and some could not.
"It was clear they didn't write the tests themselves."
He further disclosed the determination of his government to take education in the state to enviable heights.
"All their teachers (private schools) have now left to join our government," he said.
"We believe that in five years' time, private education in Kaduna will be a luxury, rather than a necessity."
Adding that his administration is determined to "fix the education system" in Kaduna.
Naija News recalls the Kaduna state government had decided to sack over 20,000 teachers in the state who failed a competency test organized by the government after which it began a recruitment process for a new set of 25, 000 teachers.