Twitter Uproar as Commissioner for Happiness insults Nigerian's bald head, among other people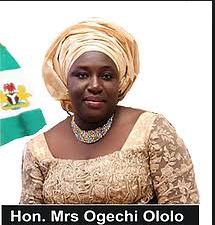 -Nigerians react to Ogechi Ololo's grammatical blunders on social media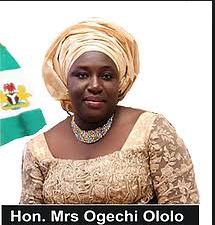 Commissioner for Happiness engages in twitter war with Nigerians
The recently sworn in Imo State Commissioner of Happiness, Mrs. Ogechi Ololo has been under fire not only because of her being Governor Rochas Okorocha's sister, but for her the office she holds.
Ololo's recent comments on social media have also heightened criticisms from Nigerians.
Ololo, who joined twitter this December,  took to twitter to defend her office, while also lashing out at critics.
The Commissioner had said:
I am truly surprised by the outbursts of young Nigerians on his excellency; Dr Rochas Okorocha. If you don't understand something, keep quite, read and research. Make good use of your senses

— Commissioner for Happiness (@MrsOgechiOlolo) December 5, 2017
Several social media users responded disapprovingly of her remarks.
I hope it won't be claimed that the account was fabricated or hacked…behold the person that administers the affairs of happiness in IMO state…"quiet vs quite"!…and we are the ones that don't read & research…without "sense" @jo7seph @julietkego

— Onwordi Patrick (@PatrickOnwordi) December 5, 2017
This statement is a display of your senselessness..if you where sensible enough, you wouldn't even allow your brother create such an office late alone assume the office..You & your brother have made yourselves such laughing stocks..Watch out for the consequences!!!

— Prince Obi (@princet83) December 5, 2017
Commissioner ma,you can't spell quiet, you also don't know that the first letters of His Excellency are always in block letters. You ma,have failed before getting started, L.

— Moshood Alli (@oga_ijoba) December 6, 2017
I believe its QUIET. Commissioner,did you go to school? You need to make good use of your own senses by editing your post first before sending. If not, then write in IGBO, that's your native language. It still comes back to one thing. Sheer INCOMPETENCE.

— Mariam (@mimi_banks) December 6, 2017
Ololo while defending her office referenced that the United Arab Emirates also had a commissioner of affairs
Let me educate Nigerians on this, for those lacking ignorance. United Arab Emirates has ministers of happiness and they are ahead of us. Read https://t.co/tu9lJhqwau

— Commissioner for Happiness (@MrsOgechiOlolo) December 5, 2017
A twitter user consequently responded saying:
So because you managed to read Wikipedia u think u know something?

What book have u read about UAE before? Like sister, like brother.

— Emeka D. Azubuike (@mcdavies4) December 5, 2017
However, the Commissioner, meant to make people happy insulted the users physical appearance.
I don't blame you. I blame your bald head that no single strand of hair or sense has refused to grow from https://t.co/wI3nwEuC89

— Commissioner for Happiness (@MrsOgechiOlolo) December 5, 2017
Nigerians are still reacting to Ololo's assertions, some of which she has responded harshly to.
Source: Naija News