Osinbajo is lying against Jonathan's administration – Omokri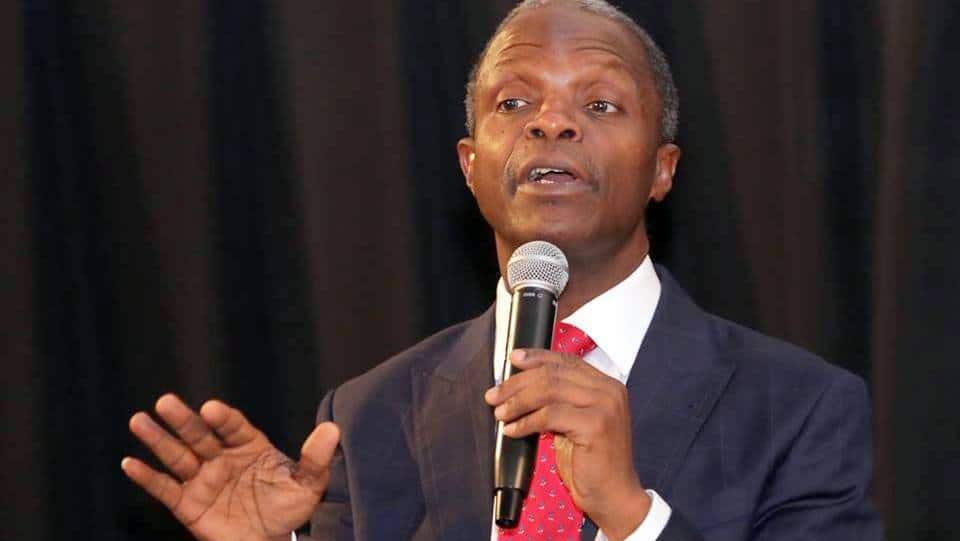 -Omokri lists some achievements of Goodluck Jonathan's administration.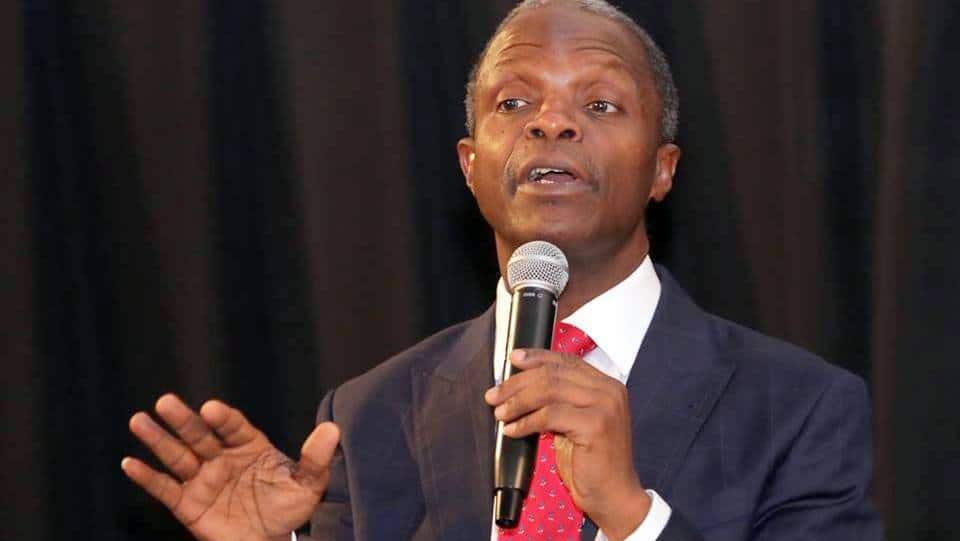 Omokri alleges VP Osinbajo of telling lies against Jonathan's administration.
Former Special Assistant on New Media, to ex-President Goodluck Jonathan, Reno Omokri has alleged that Vice President, Yemi Osinbajo, is a lier.
His assertion comes as a reaction to Osinbajo's statement that Jonathan's government did not build any infrastructure for country but squandered the nation's wealth.
Osinbajo was quoted as saying, "Of course, we all know that there was very little by the way of investment in infrastructure and capital projects", Osinbajo was quoted as saying.
"In fact, in 2015, capital spend was less than 11%. So, there was very little to show for where this money went."
However, reacting to the claims, Omookri, on Tuesday, describing the comment as a barefaced lie.
Titled 'Vice President Osinbajo's Penchant to Lie Against ex-President Jonathan is Unbecoming of an Alleged Pastor', the statement said it was on record that the Jonathan administration was only second to the Yakubu Gowon administration in terms of infrastructure.
"The most expensive and valuable project built in Nigeria in the last 20 years is the $1.8 billion Abuja-Kaduna 187 kilometres super-fast railway that enables Nigerians work in Abuja and live in Kaduna. This project was built and completed by the Jonathan administration. Does the Vice President know this?
READ ALSO: 2019 Elections: President Buhari is undermining democracy – Reno Omokri
"Also, former President Jonathan revived the Nigerian Railways in five of the six geo-political zones restoring direct rail service from Lagos to Kano, Port Harcourt to Maiduguri and Makurdi to Gombe.
"When Rotimi Amaechi took over as minister of transport in 2015, he said "In fact, I think we have a problem; most people don't believe that the railway transport is functioning in Nigeria. I didn't even know, until I started this tour, I never knew that the railway was functioning, it was even from his (MD's) speech that I learnt that there are some coaches or services that go to Kano or Port Harcourt or elsewhere.
He posed a question to Osinbajo saying, "My question to the Vice President is who built these rail infrastructures that Amaechi was referring to?
Omokri went on to state other achievements under Goodluck's tenure.
He said, "Under former President Jonathan, Nigeria for the first time had national radar coverage through the the Total Radio Coverage of Nigeria (TRACON) project completed by the Jonathan administration in 2012. TRACON is the reason Nigeria no longer has frequent air crashes. Can Vice President Osinbajo deny that this was done by the Jonathan government?
"Going further, the Jonathan administration completed the $600 million 750 MW Olorunsogo II Power Station in Ifo Local Government Area of Ogun State. Does the Vice President deny this?
"The Jonathan government also built the 504 MW simple cycle Gas Alaoji Power station in Aba, Abia State. Is this also a lie?
"That administration also built 12 brand new federal universities including the only federal university in President Buhari's state of Katsina. The Jonathan administration also constructed and completed 165 Almajiri schools all over Northern Nigeria.
"Nigerians will recall that the Jonathan administration rebuilt the Benin-Ore portions of the Benin-Lagos road, the Vom-Manchok road, the Kano-Zaria Road bridge in Kano (named after late Emir Ado Bayero) and many more.
"Now, I urge Nigerians to compare these projects with what has been conceived of, started and completed by the Buhari administration which has only been able to initiate and complete only one project in two and a half years, which is the helipad in Daura.
READ ALSO: The incredible things that happened during Goodluck Jonathan's administration – Osinbajo reveals
"How can an administration that cannot even provide paracetamol for the Aso Rock clinic despite over N3billion budgeted for it under President Buhari (according to the First Lady) accuse the Jonathan administration that refurbished 10 general hospitals for the masses across Nigeria?
"There was never a time that the external reserve was $45 billion under Jonathan. The reserves were $33-35 billion under Jonathan.
"The money the Vice President added to make it $45 billion was the Excess Crude Account which Jonathan refused to touch until members of Mr. Osinbajo's party, the All Progressive Congress, led by the then Governor of Rivers state and chairman of the Nigerian Governors Forum, Rotimi Amaechi, took the Federal Government to court and got the Supreme Court to force the Jonathan administration to share that money with them.
"We will continue to pray for Vice President Osinbajo who is obviously unequally yoked and is now mixing light with darkness."