Court releases Atiku Abubakar, grants custody of children to ex-wife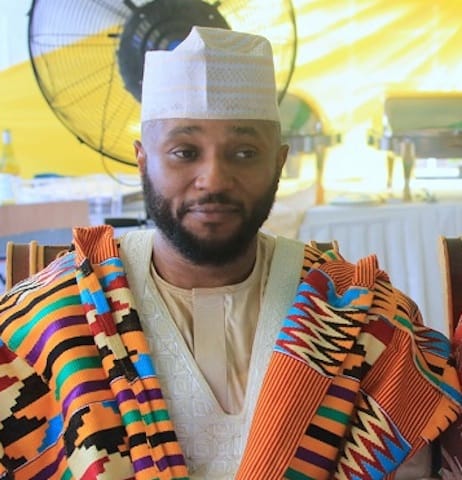 A Tinubu Magistrate's Court has on Wednesday discharged and acquitted Aminu Atiku Abubakar of contempt, while also granting the custody of his two children to his estranged wife, Fatimo Bolori.
Aminu is the son of erstwhileVice-President Atiku Abubakar.
The Chief Magistrate, Mrs Kikelomo Ayeye ruled that their children, Amirah, 8 and Amir, 6, should remain in the custody of their mother for 10 days, pending when permanent living, visiting arrangement would be properly agreed.
Previously remanded in transit cell due to his defiance of court order to produce his son, Amir, was later freed when he fulfilled the court order.
the Chief Magistrate, consequently, adjourned the case till November 1, 2017, for further hearing.
Aminu was accused of disobeying an order made by C Ayeye on Oct. 11 over the custody of six-year-old Amir Abubakar, who he was alleged to have been taken away from the custody of Bolori.
Ayeye had earlier ordered the respondent in the suit marked FCL/29/2017, to produce Amir Abubakar at the first hearing of the case.
READ ALSO: El-Rufai instigated President Buhari to terminate Atiku's Intels
Naija News gathered that when the case came up on Wednesday for the discharge of "Emergency, Evacuation/Protection Order" made by the court, the court was notified of the two parties plans to settle out of court.
Reacting to the information, Bolori's lawyer, Mr Nwabuzor Okoh, denied getting any notification from the respondent to settle out of court.
Consequently, Chief Magistrate Ayeye cited Atiku for contempt for disobeying court order.
She ordered that the respondent should be remanded in transit cell and the case stood down pending when he would produce the boy.
Both Fatimo and Aminu divorced in 2011.
Download NAIJA NEWS app: