Even God believes in the PDP – Goodluck Jonathan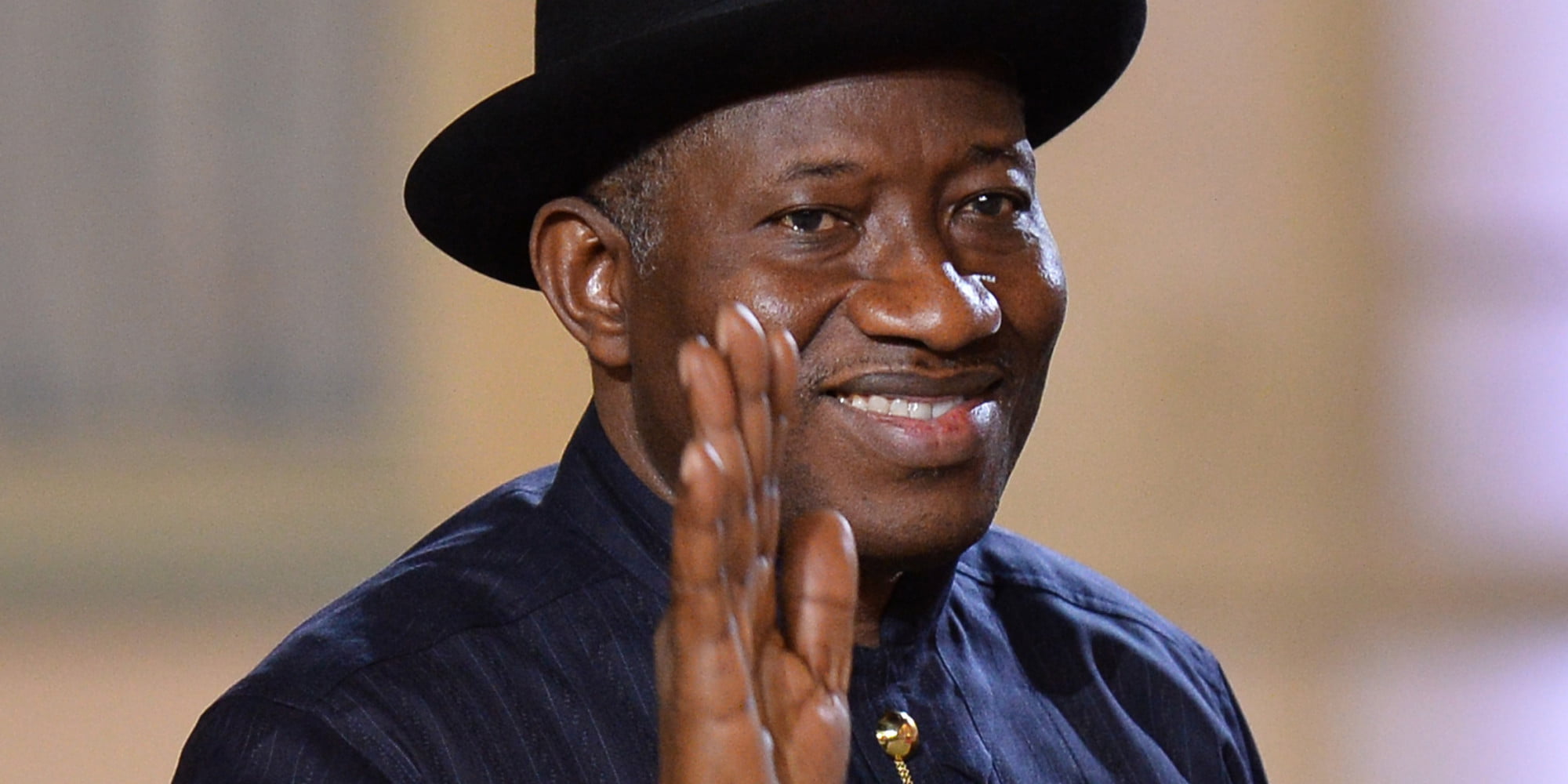 Former President Goodluck Jonathan says no one can intimidate the Peoples Democratic Party (PDP), because "even God believes" in the party.
Speaking at the party's non-elective convention in Abuja on Saturday, Jonathan said PDP achieved "a lot" in its 16 years of leadership and is poised to do more.
He said the main opposition party's achievements and policies have been acknowledged and replicated not only in Africa but in other countries of the world.
The immediate past president said: "This experience is not limited to the PDP in Nigeria alone. I have gone round most African countries and I have seen that when a ruling party loses power, it somehow affects the party.
"So the PDP, if anything, has remained strong. We should thumb our chest and I can tell you that we are ready for 2019. The PDP is indeed back to reclaim its position as the party to lead Nigeria to greatness.
"Our joint development strides are there for every Nigerian to see. As I have said before, we in the PDP are doing very well and the elections we conducted in this country were accepted globally. We are a party that is determined to place Nigeria among global standards.
"People always want to diminish the PDP. It is difficult to intimidate us. We have done well from the time of Obasanjo to Yaradua and to my time. So nobody should intimidate us."
"I was told that some people were insinuating that if PDP stayed in power, our economy would have stumbled. We had a strong team that steered our nation's economy. Our good works have been looked at not just by Nigerians but by other countries of the world."
Jonathan listed some prominent achievements of the party to include the YouWin entrepreneurship programme, agricultural innovations, general economic management and policies aimed at fighting corruption.
"So many youths benefitted from the programme (YouWin) and if you read in the papers, the world bank did a study of the programme and said it is the best," he said.
"We may not have done very well but even in the fight against corruption, we came up with innovations because of our strong policies topmost among them being the treasury single account (TSA).
"I am here to reassure you that nobody can intimidate the PDP. I believe in the PDP, even God believes in the PDP. You can see the weather today. This is August 12 and there is no rain because God wants us to celebrate the PDP."
He said although the PDP has gone through a crisis, it is ready to "reclaim its position" in 2019.
"We are ready to present ourselves to Nigerians in 2019. We are ready to take over and to take over the presidency," said Jonathan.