I was more popular than other PDP governors – Amaechi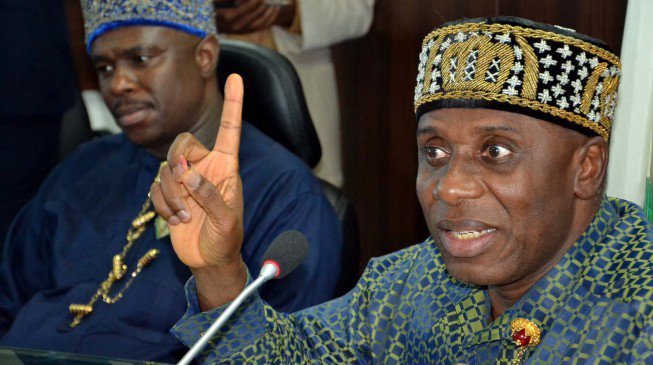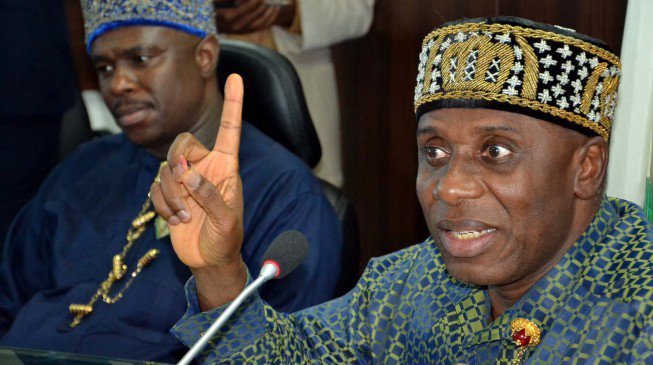 Minister for transport, Rotimi Amaechi says during his eight years as governor he was more "popular than any other PDP governor".
Amaechi, who presided over the state between 2007 and 2015, said his goodwill remained intact throughout his tenure because he never abused office.
Amaechi spoke in Port Harcourt after arriving in the state for Saturday's legislative rerun election.
"During my tenure as governor, l never abused the office. The office of the governor is sacred and should be respected in all ramifications," he said.
"When I was governor, I had over 75 per cent support from Rivers people and other Nigerians resident in the state. l am very sure l had more popularity than any PDP stakeholder including governors across the country.
"This is so because, as governor then, l overhauled the health and education sectors by promoting free healthcare system and free education, over 10,000 teachers were employed, including the building of critical infrastructures, roads and youth empowerment, making Rivers people and other Nigerians to experience change."
Rotimi enjoined All Progressives Congress (APC) supporters to turn out en masse for the rerun election, assuring them of their safety.
He blaimed opposition party for employing desperate means to secure victory, but asked the people to resist them.
"This is another opportunity for us to exercise our right to vote for candidates of our choices. You would recall that the last time the elections were held, members of the APC were brazenly, crudely and violently prevented from exercising their inalienable rights to elect those they wanted," he said.
"Those same characters and forces that stole our votes by violently denying us the right to vote the last time are at it again.
"In the months and weeks leading to this Saturday's election, they have employed the use of violence and intimidation and harassment all aimed at preventing us from coming out to vote.
"They have turned our hitherto peaceful state into a haven of brazen criminality, culminating in killings and maiming of innocent citizens.
"However, it is gratifying to know that the Commander-in- Chief, President Muhammadu Buhari, has assured the security of lives and property in the state before, during and after the election. Mr. President has graciously provided adequate security through the length and breadth of the state.
"I therefore enjoin you all to come out en masse and exercise your civic right on Saturday. I  implore you all to come out and exercise your rights to vote now that you have a chance to vote and your vote will count. Choose wisely, vote APC."
---
---
© 2023 Naija News, a division of Polance Media Inc.